Apple Adjusts Global Supply Chain, Shifting Production from China to India
Amid economic and policy uncertainty in China, a growing share of Apple's manufacturing is shifting to India. Many suppliers in Apple's Chinese supply chain have either stopped recruiting or are laying off workers, while Apple's contract manufacturers in India are furiously hiring.In Shanghai, Pegatron, the second-largest contract manufacturer of Apple in China (after Foxconn) and the main supplier of Apple's iPhone Plus models, had stopped recruiting workers, according to a Nov. 15 report by IT Times, a Shanghai-based media. The report said it found Pegatron's job interview site to be "completely empty," which is an unusual sight for the company. And the security at the Shanghai factory reportedly told its reporter that the company suspended recruitment on Oct. 15, and activities at the factory have been idle recently. In addition, employees at the factory told the reporter that their monthly wages had been around 7,000–8,000 yuan (about $980–1,120). But their current income has now dropped to 3,000–4,000 yuan ($420–560). Meanwhile, the original 12-hour workday has been reduced to eight hours, and the six-day workweek is now five. According to the report, reduced order from Apple was the main reason the factory became mostly idle. People walk past the Pegatron Corporation, which is an Apple manufacturer displaying a screen reading that the manufacturer stopped recruitment, in Shanghai, China, on Nov. 8, 2015, a. (Photo by VCG/VCG via Getty Images) Chinese Supplier Loses Major Apple Order Another key Apple supplier, Goertek, a Chinese acoustic components manufacturer, on Nov. 8, issued a "risk warning announcement." The company said it had received a notice from a major overseas customer to suspend the production of one of its smart acoustic complete products, which is expected to affect its revenue by no more than 3.3 billion yuan (about $455 million). The expected loss would account for approximately 4.2 percent of its audited operating income in 2021. Although the announcement did not reveal the identity of the "major overseas customer," it is widely believed that it refers to Apple. Ming-Chi Kuo, a well-known Apple analyst, announced his findings on Twitter the next day. He noted in a message on Twitter that the suspended product could be Apple's AirPods Pro 2 earphones. And to refill the production gap, the top supplier for the earphones, Luxshare Precision, became the sole assembler for the product by expanding production and securing all orders, according to Kuo. It is unclear whether Goertek will resume production of AirPods Pro 2 and what the subsequent impact will be of losing this major order. The new Apple Watch Ultra, iPhone 14, and AirPods Pro are displayed during an Apple special event in Cupertino, California, on Sept. 7, 2022. (Photo by Justin Sullivan/Getty Images) Goertek was widely referred to as the veteran in Apple's supply chain. Apple Inc. officially entered the Chinese market in 2009, and Goertek entered Apple's supply chain the following year, supplying it with acoustic components and wired earphones. The company entered the AirPods supply chain in 2018 and became Apple's second-largest AirPods assembler after Luxshare Precision, accounting for 30 percent of the AirPods production. Prior to Goertek's announcement, a video of the company's mass layoff had spread on Chinese social media. The short clip showed a large number of employees leaving Goertek's factory in Weifang, Shandong, carrying their luggage. According to a Nov. 10 report by 21st Century Business Herald, a Chinese state-run newspaper, Goertek's mass layoff was due to a project being gutted. The project reportedly involved about 30,000 employees, but the exact number of employees let go remained unclear as Goertek did not respond to the newspaper's inquiry. Foxconn's India Plant to Quadruple Workers Meanwhile, Apple supplier Foxconn plans to mass hire in India. The Foxconn logo is displayed on a Foxconn building in Taipei, Taiwan, on Jan. 31, 2019. (Photo by Sam Yeh/AFP via Getty Images) Taiwan-based Foxconn plans to add 53,000 workers at its southern India plant over the next two years, according to a Reuters report on Nov. 11, citing two Indian government officials. The plan would bring the total number of factory employees to 70,000, roughly four times its current number. The factory is located in the southern Indian state of Tamil Nadu. According to the report, Foxconn's planned accelerated hiring efforts in Tamil Nadu was due to business disruptions in Zhenzhou, China, amid stringent pandemic-prevention policies. In addition, Tamil Nadu's state government is reportedly working with Foxconn in "finalizing" the expansion, one of the government sources told Reuters. Officials at Tamil Nadu, an Indian hub of electronic and automotive manufacturing, were also pushing Apple suppliers to branch out into manufacturing components for iPhones beyond just assembly, according to the report. Private s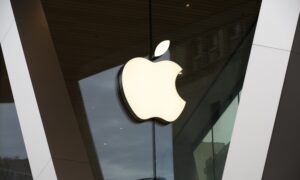 Amid economic and policy uncertainty in China, a growing share of Apple's manufacturing is shifting to India. Many suppliers in Apple's Chinese supply chain have either stopped recruiting or are laying off workers, while Apple's contract manufacturers in India are furiously hiring.
In Shanghai, Pegatron, the second-largest contract manufacturer of Apple in China (after Foxconn) and the main supplier of Apple's iPhone Plus models, had stopped recruiting workers, according to a Nov. 15 report by IT Times, a Shanghai-based media.
The report said it found Pegatron's job interview site to be "completely empty," which is an unusual sight for the company. And the security at the Shanghai factory reportedly told its reporter that the company suspended recruitment on Oct. 15, and activities at the factory have been idle recently.
In addition, employees at the factory told the reporter that their monthly wages had been around 7,000–8,000 yuan (about $980–1,120). But their current income has now dropped to 3,000–4,000 yuan ($420–560). Meanwhile, the original 12-hour workday has been reduced to eight hours, and the six-day workweek is now five.
According to the report, reduced order from Apple was the main reason the factory became mostly idle.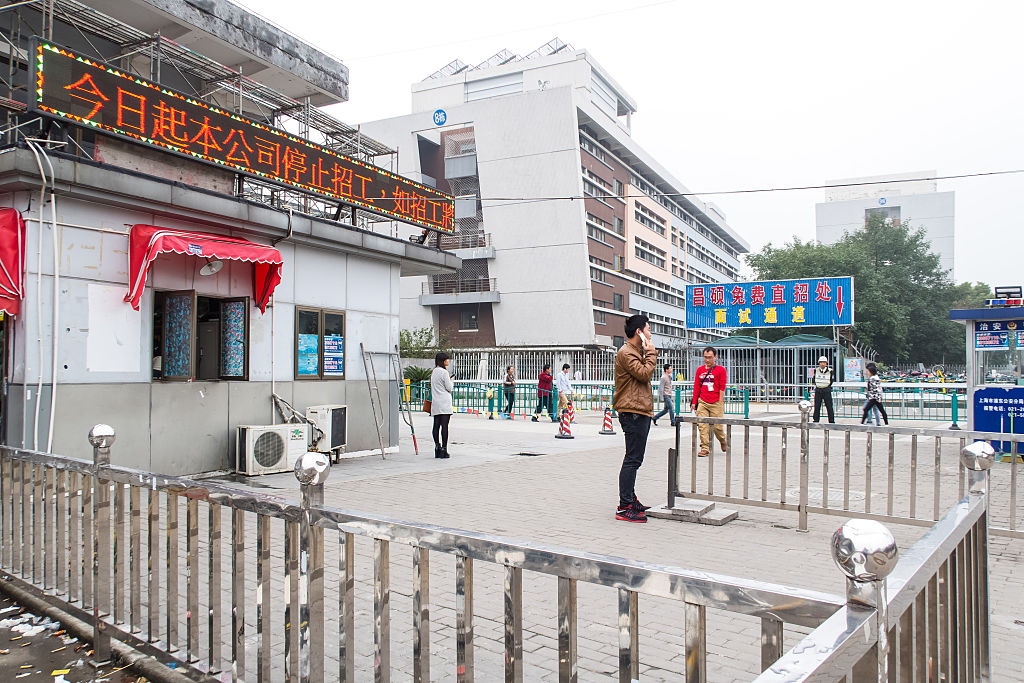 Chinese Supplier Loses Major Apple Order
Another key Apple supplier, Goertek, a Chinese acoustic components manufacturer, on Nov. 8, issued a "risk warning announcement." The company said it had received a notice from a major overseas customer to suspend the production of one of its smart acoustic complete products, which is expected to affect its revenue by no more than 3.3 billion yuan (about $455 million). The expected loss would account for approximately 4.2 percent of its audited operating income in 2021.
Although the announcement did not reveal the identity of the "major overseas customer," it is widely believed that it refers to Apple.
Ming-Chi Kuo, a well-known Apple analyst, announced his findings on Twitter the next day. He noted in a message on Twitter that the suspended product could be Apple's AirPods Pro 2 earphones. And to refill the production gap, the top supplier for the earphones, Luxshare Precision, became the sole assembler for the product by expanding production and securing all orders, according to Kuo.
It is unclear whether Goertek will resume production of AirPods Pro 2 and what the subsequent impact will be of losing this major order.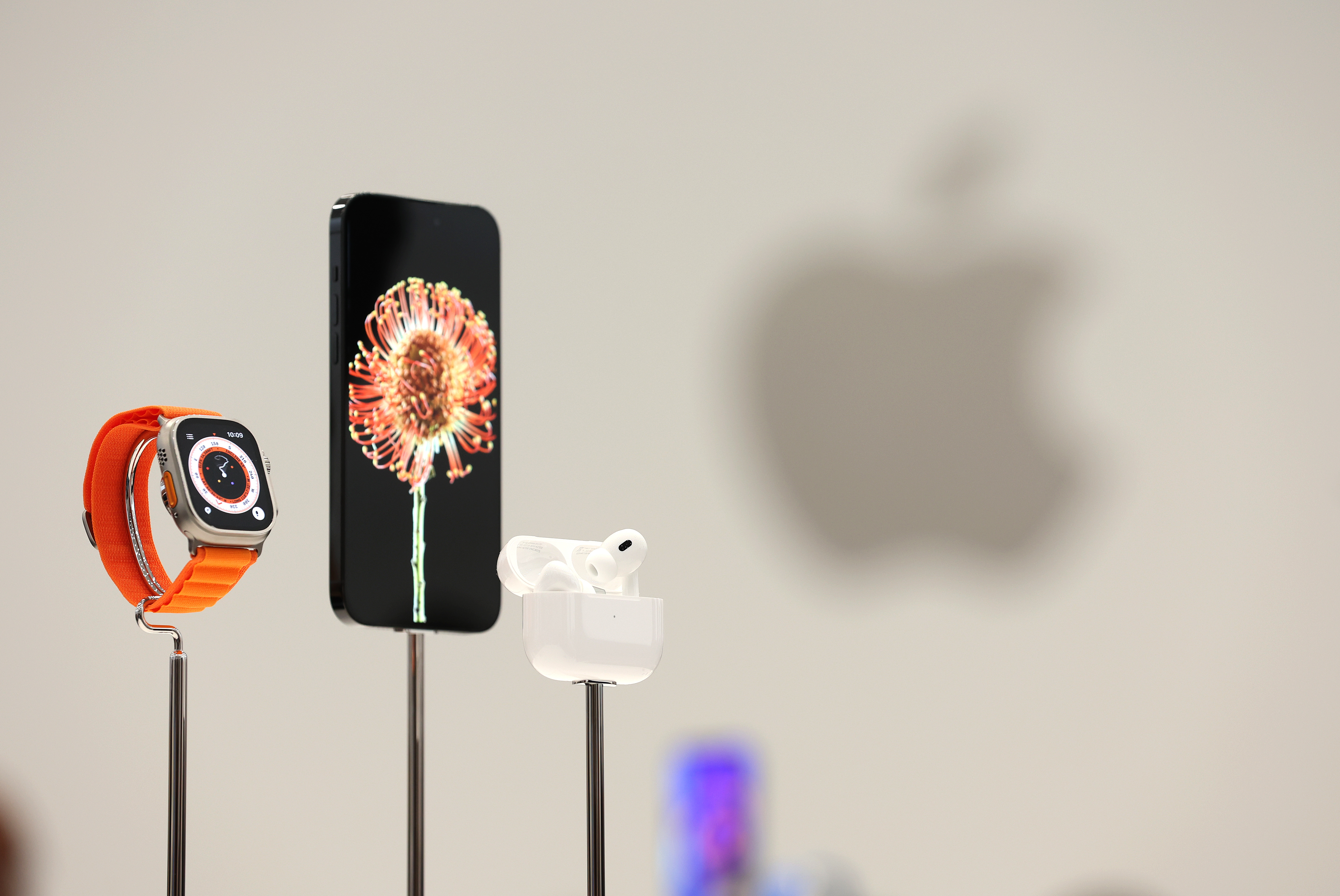 Goertek was widely referred to as the veteran in Apple's supply chain. Apple Inc. officially entered the Chinese market in 2009, and Goertek entered Apple's supply chain the following year, supplying it with acoustic components and wired earphones.
The company entered the AirPods supply chain in 2018 and became Apple's second-largest AirPods assembler after Luxshare Precision, accounting for 30 percent of the AirPods production.
Prior to Goertek's announcement, a video of the company's mass layoff had spread on Chinese social media. The short clip showed a large number of employees leaving Goertek's factory in Weifang, Shandong, carrying their luggage.
According to a Nov. 10 report by 21st Century Business Herald, a Chinese state-run newspaper, Goertek's mass layoff was due to a project being gutted. The project reportedly involved about 30,000 employees, but the exact number of employees let go remained unclear as Goertek did not respond to the newspaper's inquiry.
Foxconn's India Plant to Quadruple Workers
Meanwhile, Apple supplier Foxconn plans to mass hire in India.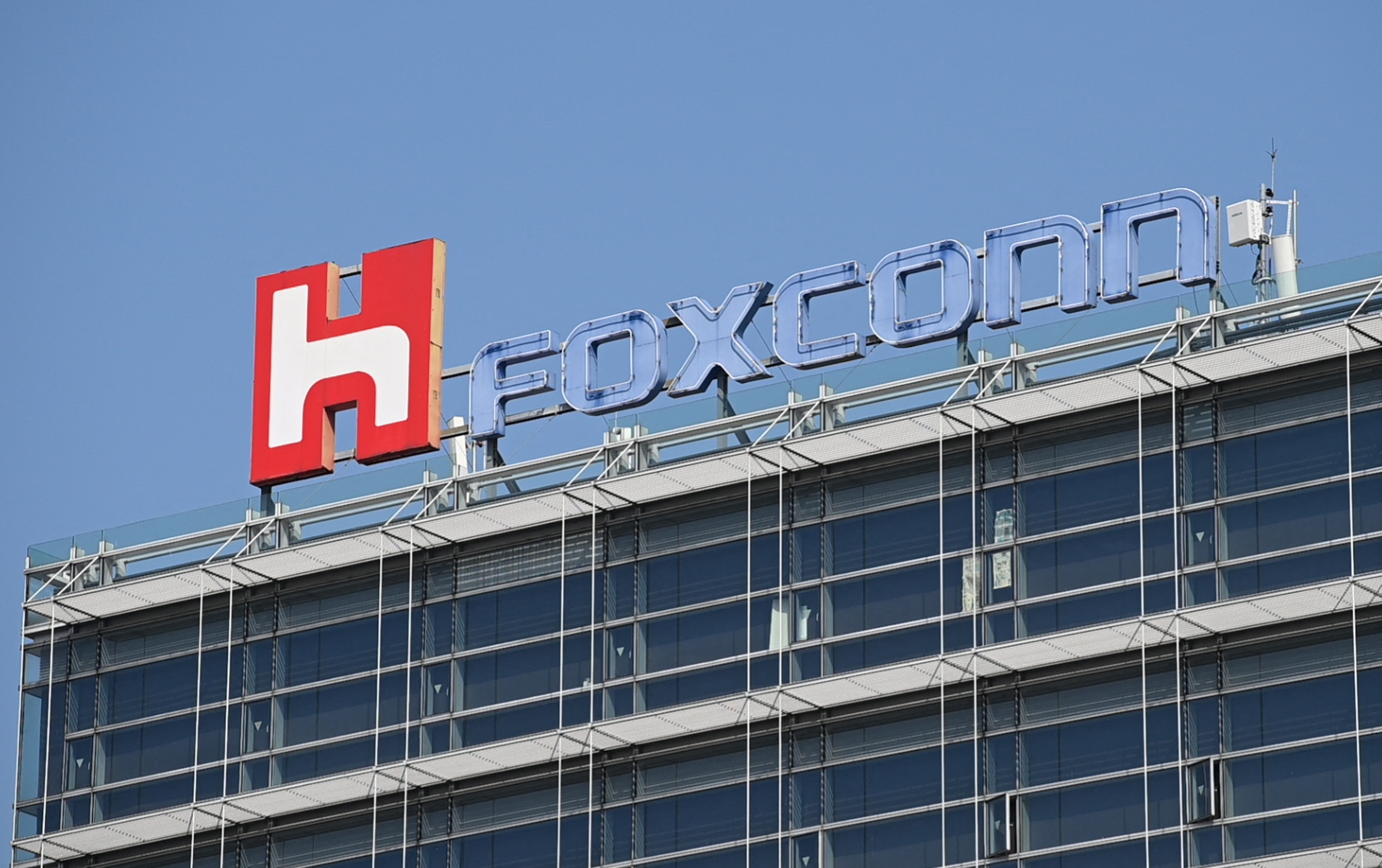 Taiwan-based Foxconn plans to add 53,000 workers at its southern India plant over the next two years, according to a Reuters report on Nov. 11, citing two Indian government officials.
The plan would bring the total number of factory employees to 70,000, roughly four times its current number. The factory is located in the southern Indian state of Tamil Nadu.
According to the report, Foxconn's planned accelerated hiring efforts in Tamil Nadu was due to business disruptions in Zhenzhou, China, amid stringent pandemic-prevention policies.
In addition, Tamil Nadu's state government is reportedly working with Foxconn in "finalizing" the expansion, one of the government sources told Reuters.
Officials at Tamil Nadu, an Indian hub of electronic and automotive manufacturing, were also pushing Apple suppliers to branch out into manufacturing components for iPhones beyond just assembly, according to the report.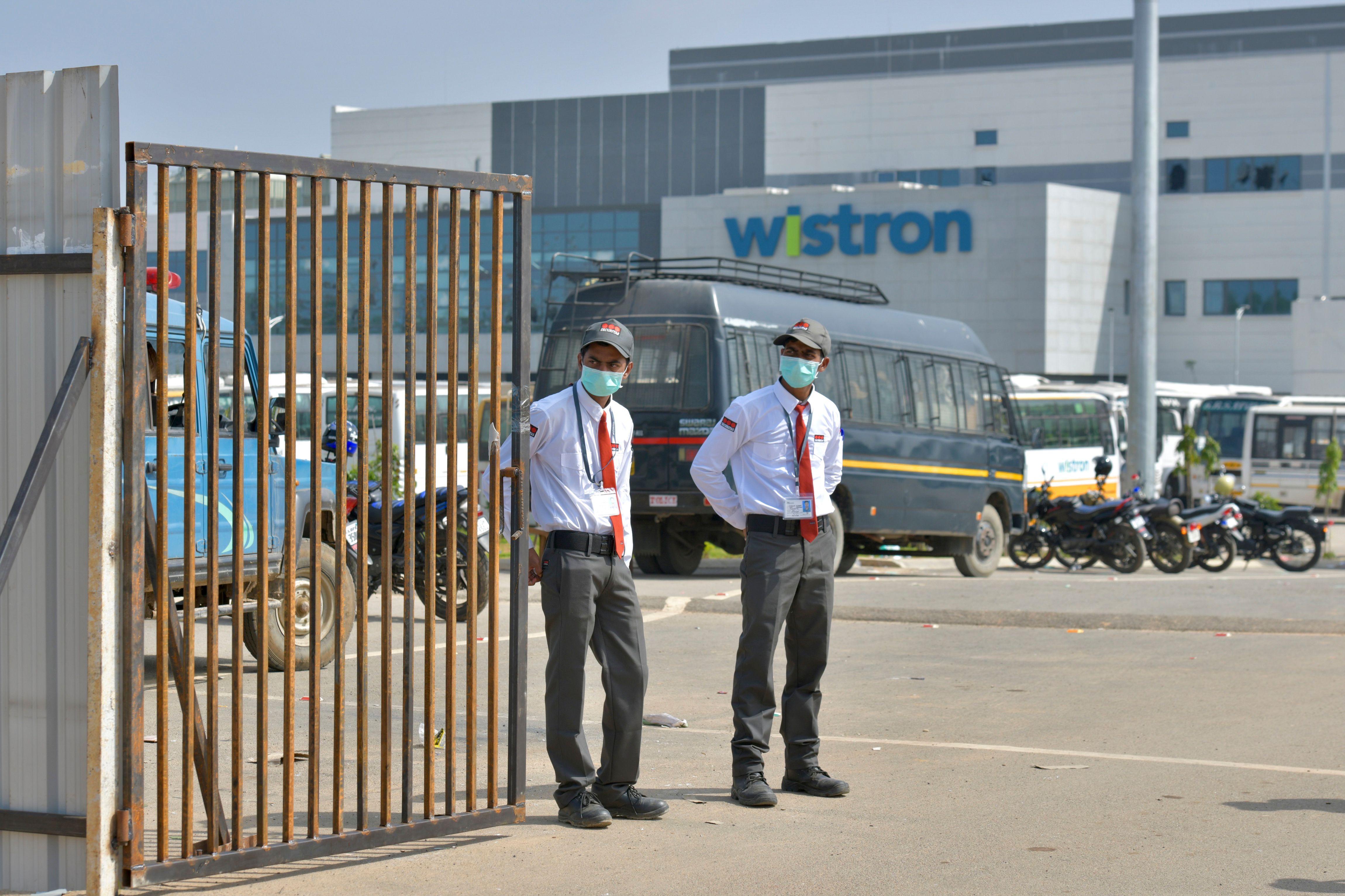 The Rapidly Growing Indian Supply Chain
Since 2017, Apple has been assembling older model phones in India. However, this year, India has begun assembling the newly released iPhone 14. India can now assemble almost all iPhone models except for the latest Pro and Pro Max models.
Meanwhile, three major Taiwan-based contract manufacturers are already producing iPhones in India, including Foxconn, Pegatron, and Wistron.
In September, analysts at JPMorgan estimated that Apple will shift about 5 percent of iPhone 14 production to India this year and that 25 percent of all Apple products may be produced in India by 2025, Reuters reported.