Americans Aren't as Mobile as You Think
CommentaryThe exodus from big cities and blue states has become a familiar theme over the past couple of years, with COVID restrictions, rising crime, and ruinous costs prompting a significant migration of people and businesses out of urban areas and into suburbs, small towns, and booming Republican-leaning states. Paradoxically, though, government data indicates that Americans are actually less mobile than at any time on record, including shortly after World War II, when they moved more than twice as often as today. The ongoing flight from unaffordable and dysfunctional parts of the country is real, but it's not large enough to reverse the long-term trend of declining American mobility. In 2021, the mover rate—the percentage of people who lived in a different residence one year prior—stood at 8.4 percent, according to the Current Population Survey (CPS) conducted by the U.S. Census Bureau. That figure was down from a remarkable 20.2 percent in 1948, the first year this data was collected. Since the mid-1980s, when the mover rate again reached one-fifth of the population, the propensity of Americans to change abodes has steadily declined. The rate was 11.6 percent in 2015 and has fallen every year since then. The disruptions of the COVID era failed to interrupt this downward trajectory, at least according to CPS, with the mover rate falling nearly a full percentage point from 2020 to 2021. The data was collected from February to April 2021, and it's possible that moves have accelerated since then, so next year's CPS release may tell a different story. But more recent data from the U.S. Postal Service (USPS) suggests that Americans continued to stay put over the past year. A man crosses an intersection next to a U.S. Postal Service mailbox in Washington on Aug. 17, 2020. (Mandel Ngan/AFP via Getty Images) The number of permanent change-of-address requests filed during the first half of 2022 was 13 percent (1.9 million) below the levels of the last four years, according to an analysis of USPS data by consulting firm Evercore ISI. A similar analysis by consulting firm New Street Research found that the number of moves in June 2022 was 9 percent (about 400,000) below the standard baseline, Light Reading reported. Migration Bursts Buck Long-Term Trend These findings seem to counter the conventional wisdom that Americans are on the move, a narrative supported by other data and a plethora of anecdotal evidence. But the contradictions tend to disappear upon closer examination of what's being measured. For example, it's true that many Americans are flocking to southern states, continuing a long-standing trend. The South gained roughly a quarter of a million people through domestic migration in 2021 compared to the prior year, while the Northeast lost nearly the same amount, CPS data shows. But the net population shift from one region to another was dwarfed by the nation's overall decline in moves during the same period. Across the United States, the total number of movers dropped from 29.8 million in 2020 to 27.1 million in 2021, a decline of 2.7 million. An analysis of USPS data last November found that "there were spikes in mobility during the pandemic, fitting the popular narratives that formed in the initial months," according to Riordan Frost, senior research analyst at the Joint Center for Housing Studies of Harvard University. Despite the unusually large number of moves around March and December 2020, however, the total number of moves during each year of the outbreak was within the typical pre-COVID range, Frost added. Moreover, the mobility surges mainly represented individuals moving rather than families, and most of the additional moves in 2020 compared to the prior year were temporary. Pennsylvania Avenue, normally filled with commuters during morning rush hour, is shown nearly empty due to the impacts of COVID-19 in Washington on March 19, 2020. (Win McNamee/Getty Images) Given that the mobility spikes coincided with COVID waves, Frost added, the movers may have been "fleeing high-case areas, moving in with family, or even responding to housing insecurity." Staying Home and Staying Put Why are Americans moving less often than they used to? It's something of a mystery, but a variety of factors are likely at play, including the rise in dual-income households (it's harder for families to relocate when both adults have a job), the aging of the American population (the elderly are less prone to move), and the growth of state-specific occupational licensing, which could act as a barrier to interstate mobility. Strangely, remote work, which severs the connection between one's job and geographic location, may make Americans even less likely to move. Job opportunities are a major reason that Americans change addresses, particularly from one state or region to another. The sudden embrace of telecommuting means that many people no longer have to pull up stakes to accept a new job. The latest CP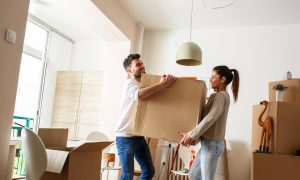 Commentary
The exodus from big cities and blue states has become a familiar theme over the past couple of years, with COVID restrictions, rising crime, and ruinous costs prompting a significant migration of people and businesses out of urban areas and into suburbs, small towns, and booming Republican-leaning states.
Paradoxically, though, government data indicates that Americans are actually less mobile than at any time on record, including shortly after World War II, when they moved more than twice as often as today. The ongoing flight from unaffordable and dysfunctional parts of the country is real, but it's not large enough to reverse the long-term trend of declining American mobility.
In 2021, the mover rate—the percentage of people who lived in a different residence one year prior—stood at 8.4 percent, according to the Current Population Survey (CPS) conducted by the U.S. Census Bureau. That figure was down from a remarkable 20.2 percent in 1948, the first year this data was collected.
Since the mid-1980s, when the mover rate again reached one-fifth of the population, the propensity of Americans to change abodes has steadily declined. The rate was 11.6 percent in 2015 and has fallen every year since then. The disruptions of the COVID era failed to interrupt this downward trajectory, at least according to CPS, with the mover rate falling nearly a full percentage point from 2020 to 2021.
The data was collected from February to April 2021, and it's possible that moves have accelerated since then, so next year's CPS release may tell a different story. But more recent data from the U.S. Postal Service (USPS) suggests that Americans continued to stay put over the past year.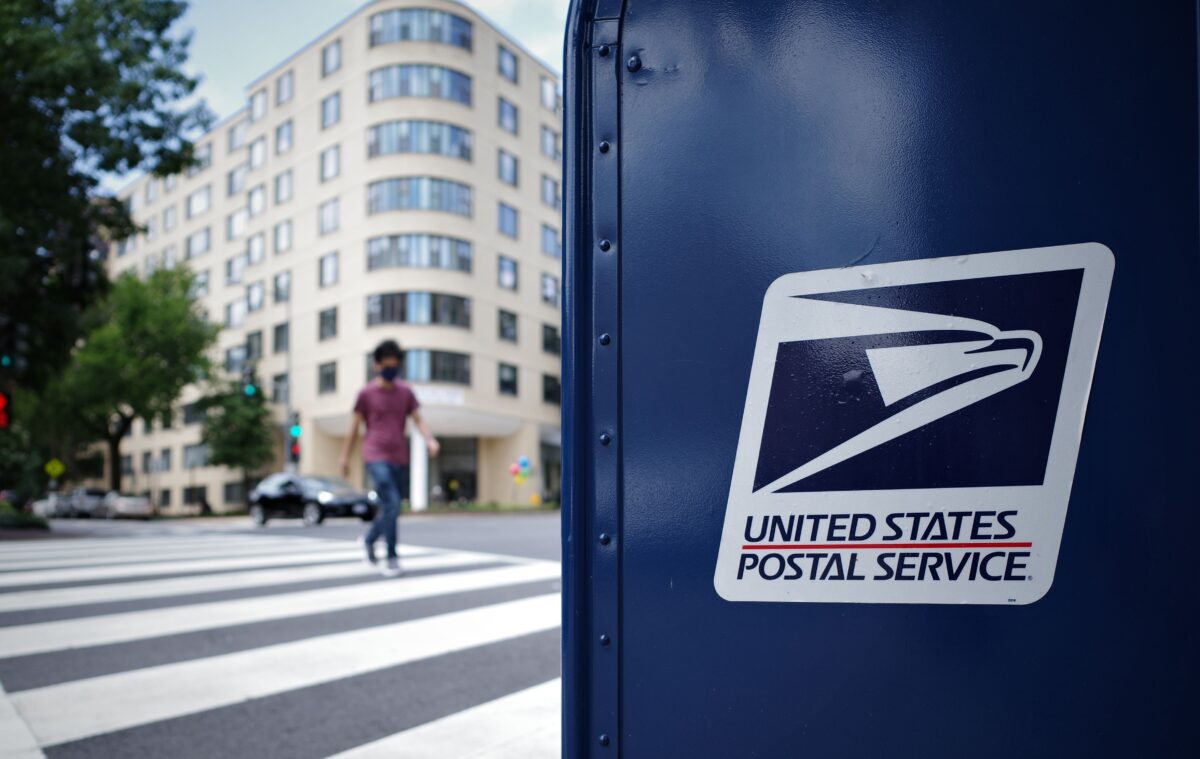 The number of permanent change-of-address requests filed during the first half of 2022 was 13 percent (1.9 million) below the levels of the last four years, according to an analysis of USPS data by consulting firm Evercore ISI. A similar analysis by consulting firm New Street Research found that the number of moves in June 2022 was 9 percent (about 400,000) below the standard baseline, Light Reading reported.
Migration Bursts Buck Long-Term Trend
These findings seem to counter the conventional wisdom that Americans are on the move, a narrative supported by other data and a plethora of anecdotal evidence. But the contradictions tend to disappear upon closer examination of what's being measured.
For example, it's true that many Americans are flocking to southern states, continuing a long-standing trend. The South gained roughly a quarter of a million people through domestic migration in 2021 compared to the prior year, while the Northeast lost nearly the same amount, CPS data shows.
But the net population shift from one region to another was dwarfed by the nation's overall decline in moves during the same period. Across the United States, the total number of movers dropped from 29.8 million in 2020 to 27.1 million in 2021, a decline of 2.7 million.
An analysis of USPS data last November found that "there were spikes in mobility during the pandemic, fitting the popular narratives that formed in the initial months," according to Riordan Frost, senior research analyst at the Joint Center for Housing Studies of Harvard University.
Despite the unusually large number of moves around March and December 2020, however, the total number of moves during each year of the outbreak was within the typical pre-COVID range, Frost added. Moreover, the mobility surges mainly represented individuals moving rather than families, and most of the additional moves in 2020 compared to the prior year were temporary.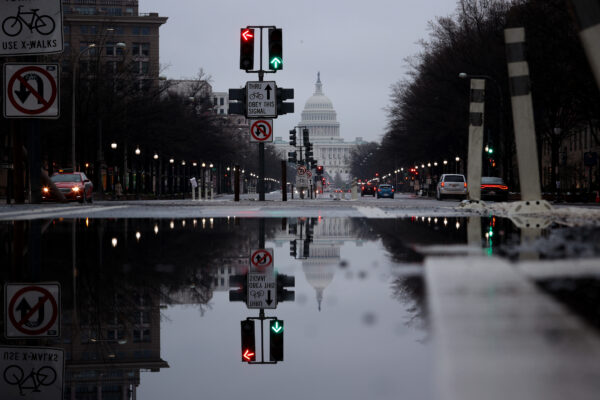 Given that the mobility spikes coincided with COVID waves, Frost added, the movers may have been "fleeing high-case areas, moving in with family, or even responding to housing insecurity."
Staying Home and Staying Put
Why are Americans moving less often than they used to? It's something of a mystery, but a variety of factors are likely at play, including the rise in dual-income households (it's harder for families to relocate when both adults have a job), the aging of the American population (the elderly are less prone to move), and the growth of state-specific occupational licensing, which could act as a barrier to interstate mobility.
Strangely, remote work, which severs the connection between one's job and geographic location, may make Americans even less likely to move. Job opportunities are a major reason that Americans change addresses, particularly from one state or region to another. The sudden embrace of telecommuting means that many people no longer have to pull up stakes to accept a new job.
The latest CPS figures back up this notion. In early 2021, some 4.3 million people, or 15.8 percent of all movers, said they had moved over the previous year for employment-related reasons. That number was higher in 2020 at 5.9 million, or 19.8 percent of all movers.
In other words, 1.6 million fewer Americans moved for job-related reasons in the 2020–2021 period than in the previous year. Remote work may be here to stay, but instead of unleashing a wave of domestic migration, it could help create a more immobile society than ever.
Views expressed in this article are the opinions of the author and do not necessarily reflect the views of The Epoch Times.