A Second Look at Apricot Kernel (Laetrile) Therapy
Not many natural cancer treatments have been as controversial as laetrile, a substance derived from the seeds of apricots. But make no mistake, the heated debate over the effectiveness of apricot kernel therapy (laetrile therapy) in treating cancer has not died down as conventional medical doctors and holistically minded experts go toe-to-toe in heated debates. It was actor and late-stage cancer patient Steve McQueen, the "King of Cool," who brought extensive media attention to the alternative therapy when in July 1980, he crossed the border from America to Mexico in order to obtain the treatment for mesothelioma that he was denied here in the States. The controversy that ensued was rampant as word quickly spread about the medical miracle promised from this humble, naturally-occurring kernel found in apricots, peaches, and almonds. McQueen was not alone in his desperate search for a cure. Coretta Scott King, Martin Luther King's widow, also traveled to Mexico after her battle with ovarian cancer, as have thousands of others in search of a remedy that is not shunned by the FDA. Too often, these late-stage cancer patients choose alternative therapies as a last resort. The Root of the Controversy The primary argument against apricot seed therapy is the very thing that makes it effective — cyanide. And while it's true that cyanide can be toxic, when taken in very low doses derived from a natural food source, cyanide does not make us sick. In fact, many of us eat cyanide-rich foods every day — raw almonds, macadamia nuts, carrots, celery, bean sprouts, mung beans, lima and butter beans, millet, flaxseeds, buckwheat and, of course, apricots, apples, cherries and pears. These are cyanide-rich foods that nature generously supplies. Cyanide is believed to induce apoptosis (death) of cancer cells. Fun Facts About Apricot Seeds Apricot seeds contain the highest concentration of B-17 (amagdylin) of any food on the planet! (apricotpower.com) The Hunzas, a clan in Northern Pakistan known to have a lifespan of approximately 135 years, are said to eat apricot seed kernels daily. Apricot seeds are often called "bitter almonds" and are a common substitute for almonds in many places around the world. Are Apricot Pits Safe to Eat? I've been enjoying three organic apricot pits once a day as a snack for decades. It's just one of the healthy habits I've established since surviving Stage 4 Melanoma over 35 years ago (you'll find my daily regimen detailed in my book I Used to Have Cancer). You can find this tasty treat at your favorite local health food store or online at sites like apricotpower.com and nuts.com. If you're going to add apricot seeds to your diet, be smart about it. As in most everything else, moderation is key. It is advised to consume no more than 3 seeds per hour or more than 10 seeds a day. And remember to always check with your physician about what's right for you. The Distinction Between Laetrile Therapy Patented in the U.S. and Laetrile in Mexico Laetrile (an abbreviated combination of the words laevorotatory and mandelonitrile) is a semi‐synthetic form of amygdalin that was patented here in the U.S. in the 1950s. It is a compound consisting of D-glucoronic acid and mandelonitrile. Laetrile made in Mexico is extracted from crushed apricot kernels, containing nature's very own amygdalin. Where to Obtain Vitamin B-17 IV Therapy Today, many cancer patients, desperate for help, find refuge at places like Hope4Cancer Treatment Centers. Apricot seed extract therapy, better known as Vitamin B-17 IV therapy, is just one of the treatments that have been demonstrated to combat cancer and are offered in their multi-faceted, non-toxic cancer treatment programs. At clinics such as Hope4Cancer, the goal is to capitalize on holistic, nontoxic, safe and natural therapies in conjunction with other alternative treatments — high-dose vitamin C therapy, UV light irradiation, ozone, lymphocyte treatments, to name a few. Hope4Cancer's many successes speak volumes to hopeful patients from around the world. Learn more about Hope4Cancer Treatment Centers in my video interview with Dr. Antonio Jimenez, or as his patients affectionately call him, Dr. Tony, who founded Hope4Cancer in 2000. [embedded content]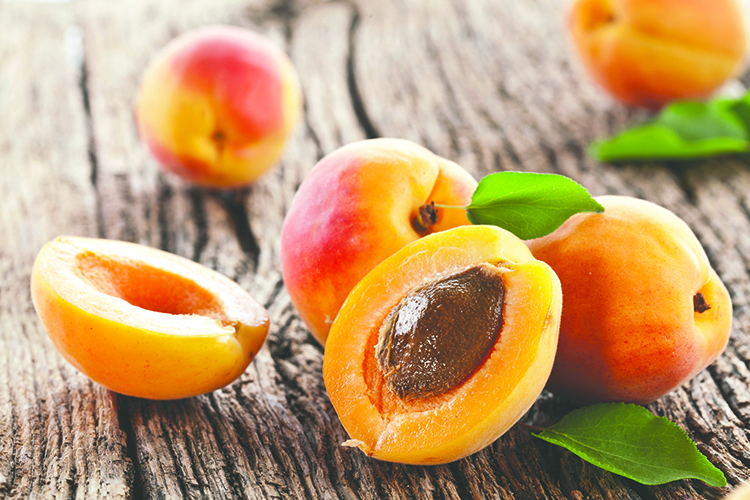 Not many natural cancer treatments have been as controversial as laetrile, a substance derived from the seeds of apricots. But make no mistake, the heated debate over the effectiveness of apricot kernel therapy (laetrile therapy) in treating cancer has not died down as conventional medical doctors and holistically minded experts go toe-to-toe in heated debates.
It was actor and late-stage cancer patient Steve McQueen, the "King of Cool," who brought extensive media attention to the alternative therapy when in July 1980, he crossed the border from America to Mexico in order to obtain the treatment for mesothelioma that he was denied here in the States. The controversy that ensued was rampant as word quickly spread about the medical miracle promised from this humble, naturally-occurring kernel found in apricots, peaches, and almonds.
McQueen was not alone in his desperate search for a cure. Coretta Scott King, Martin Luther King's widow, also traveled to Mexico after her battle with ovarian cancer, as have thousands of others in search of a remedy that is not shunned by the FDA. Too often, these late-stage cancer patients choose alternative therapies as a last resort.
The Root of the Controversy
The primary argument against apricot seed therapy is the very thing that makes it effective — cyanide.
And while it's true that cyanide can be toxic, when taken in very low doses derived from a natural food source, cyanide does not make us sick. In fact, many of us eat cyanide-rich foods every day — raw almonds, macadamia nuts, carrots, celery, bean sprouts, mung beans, lima and butter beans, millet, flaxseeds, buckwheat and, of course, apricots, apples, cherries and pears. These are cyanide-rich foods that nature generously supplies. Cyanide is believed to induce apoptosis (death) of cancer cells.
Fun Facts About Apricot Seeds
Apricot seeds contain the highest concentration of B-17 (amagdylin) of any food on the planet! (apricotpower.com)
The Hunzas, a clan in Northern Pakistan known to have a lifespan of approximately 135 years, are said to eat apricot seed kernels daily.
Apricot seeds are often called "bitter almonds" and are a common substitute for almonds in many places around the world.
Are Apricot Pits Safe to Eat?
I've been enjoying three organic apricot pits once a day as a snack for decades. It's just one of the healthy habits I've established since surviving Stage 4 Melanoma over 35 years ago (you'll find my daily regimen detailed in my book I Used to Have Cancer).
You can find this tasty treat at your favorite local health food store or online at sites like apricotpower.com and nuts.com.
If you're going to add apricot seeds to your diet, be smart about it. As in most everything else, moderation is key. It is advised to consume no more than 3 seeds per hour or more than 10 seeds a day. And remember to always check with your physician about what's right for you.
The Distinction Between Laetrile Therapy Patented in the U.S. and Laetrile in Mexico
Laetrile (an abbreviated combination of the words laevorotatory and mandelonitrile) is a semi‐synthetic form of amygdalin that was patented here in the U.S. in the 1950s. It is a compound consisting of D-glucoronic acid and mandelonitrile.
Laetrile made in Mexico is extracted from crushed apricot kernels, containing nature's very own amygdalin.
Where to Obtain Vitamin B-17 IV Therapy
Today, many cancer patients, desperate for help, find refuge at places like Hope4Cancer Treatment Centers. Apricot seed extract therapy, better known as Vitamin B-17 IV therapy, is just one of the treatments that have been demonstrated to combat cancer and are offered in their multi-faceted, non-toxic cancer treatment programs.
At clinics such as Hope4Cancer, the goal is to capitalize on holistic, nontoxic, safe and natural therapies in conjunction with other alternative treatments — high-dose vitamin C therapy, UV light irradiation, ozone, lymphocyte treatments, to name a few. Hope4Cancer's many successes speak volumes to hopeful patients from around the world.
Learn more about Hope4Cancer Treatment Centers in my video interview with Dr. Antonio Jimenez, or as his patients affectionately call him, Dr. Tony, who founded Hope4Cancer in 2000.