A Red Wave Sweeps Australia
Commentary The comprehensive electoral wipe-out of the centre-right in Australia appears to continue unabated with the defeat of the ruling Liberal-National government in the largest state, New South Wales (NSW) over the weekend. It's 5.5 million voters (Australia has about 17.3 million voters in all) delivered their verdict in a forceful manner with an approximate 6 percent swing. Following on from the strong losses sustained by the centre-right in Australia's other electoral contests in recent times the question needs to be asked, "why?" The losses in Western Australia, South Australia, Victoria, and federally has seen what appears to be an unstoppable juggernaut roll through NSW as well. Time will tell whether the people of Queensland and Tasmania deliver a similar verdict. Election commentary is always fraught as the multiplicity of factors at play are enormous. There are factors within the control of certain elements like endorsement timetables, getting candidates out in the field, fundraising, and the performance of the current crop of parliamentarians and their policy platform. Scandals, ministerial resignations, and inopportune retirements by incumbents who want to go out undefeated also play a part. Economic factors, infrastructure issues along with cost of living and housing affordability weigh heavily on the electorate's collective mind. However, a trend in Australia seems to be the lemming-like approach of parliamentary parties of the centre-right and their leaders pursuing a left-lite agenda with trendy, woke overtones which are anathema to their base and rejected by the swinging voter as cynical and unconvincing. Centre-Right Parties Presenting as Left-Wing In Western Australia, we had a hapless opposition trying out green the left-leaning government with a promise to close down coal power even earlier than the government was suggesting. Coming from a centre-right party it was rightly viewed as cynical and indicative of a mindset not based on principle or practicalities. The defeat was extensive. Deservedly so. Premier of Western Australia Mark McGowan speaks during the Labor Party election campaign launch at Optus Stadium in Perth, Australia, on May 1, 2022. (Paul Kane/Getty Images) South Australia saw its centre-right government defeated despite tripping over itself to present as left-wing as left-wing can. Victoria saw its centre-right opposition without principle or backbone suffer further humiliation at the hands of an extreme left-wing government ridden with scandal. It's unwillingness to take the fight up to the left-wing government and focus more on expelling members of its conservative wing who had been long-standing loyal community supported campaigners gifted an otherwise unimpressive government a completely undeserved extra term of government. Victorian Premier Daniel Andrews delivers his victory speech at the Labour election party in his seat of Mulgrave in Melbourne, Australia on Nov. 26, 2022. (Asanka Ratnayake/Getty Images) Similarly on the federal level, the centre-right government having won the unwinnable election in 2019 on a policy platform of no CO2 targets, no increased funding for the biased left-wing national broadcaster, and religious freedom set about setting itself a CO2 target, increasing funding to the national broadcaster, and failing to deliver religious freedom. Meanwhile, the power brokers and political players scratch their heads and wonder why. Unfortunately, the same recipe for defeat was studiously followed by the NSW government led by an exceptionally talented and gifted premier who was ham-strung by a majority in his party room requiring him to engage in political acrobatics and pursuing policies which he had previously eschewed. Surprising to some, the result was the same. Upholding Conservative Roots Is the Key to Victory For Centre-Right Parties The lesson from this quintella of defeats is for the centre-right forces in Australia to re-group and pursue the principles on which their party was founded. Principles of smaller government, greater personal freedoms in the areas of free speech, and freedom of religion. Support for the entrepreneurial spirit of small business combined with promoting reward for effort. Encouraging self-help in areas of health insurance and education freeing up the taxpayer dollar for those in genuine need. Upholding our national pride by flying the Australian flag as the all-encompassing symbol uniting all Australians rather than those which seek to divide and promote identity politics. An unambiguous policy stand on these issues as well as embracing the family as the best social services system, mental health provider, and safe haven when functioning properly. It seems this recipe has worked for political leaders in other parts of the world with Italy's Giorgia Meloni and America's Ron DeSantis springing to mind. They unashamedly took on the woke and left with sound conservative stances on a ran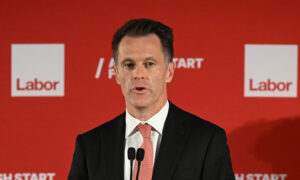 Commentary
The comprehensive electoral wipe-out of the centre-right in Australia appears to continue unabated with the defeat of the ruling Liberal-National government in the largest state, New South Wales (NSW) over the weekend.
It's 5.5 million voters (Australia has about 17.3 million voters in all) delivered their verdict in a forceful manner with an approximate 6 percent swing.
Following on from the strong losses sustained by the centre-right in Australia's other electoral contests in recent times the question needs to be asked, "why?"
The losses in Western Australia, South Australia, Victoria, and federally has seen what appears to be an unstoppable juggernaut roll through NSW as well. Time will tell whether the people of Queensland and Tasmania deliver a similar verdict.
Election commentary is always fraught as the multiplicity of factors at play are enormous. There are factors within the control of certain elements like endorsement timetables, getting candidates out in the field, fundraising, and the performance of the current crop of parliamentarians and their policy platform.
Scandals, ministerial resignations, and inopportune retirements by incumbents who want to go out undefeated also play a part.
Economic factors, infrastructure issues along with cost of living and housing affordability weigh heavily on the electorate's collective mind.
However, a trend in Australia seems to be the lemming-like approach of parliamentary parties of the centre-right and their leaders pursuing a left-lite agenda with trendy, woke overtones which are anathema to their base and rejected by the swinging voter as cynical and unconvincing.
Centre-Right Parties Presenting as Left-Wing
In Western Australia, we had a hapless opposition trying out green the left-leaning government with a promise to close down coal power even earlier than the government was suggesting.
Coming from a centre-right party it was rightly viewed as cynical and indicative of a mindset not based on principle or practicalities. The defeat was extensive. Deservedly so.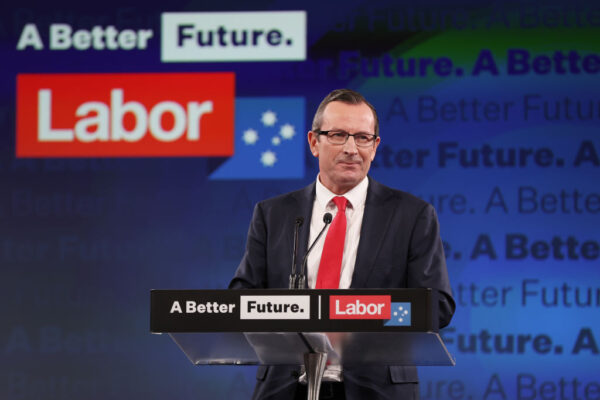 South Australia saw its centre-right government defeated despite tripping over itself to present as left-wing as left-wing can.
Victoria saw its centre-right opposition without principle or backbone suffer further humiliation at the hands of an extreme left-wing government ridden with scandal.
It's unwillingness to take the fight up to the left-wing government and focus more on expelling members of its conservative wing who had been long-standing loyal community supported campaigners gifted an otherwise unimpressive government a completely undeserved extra term of government.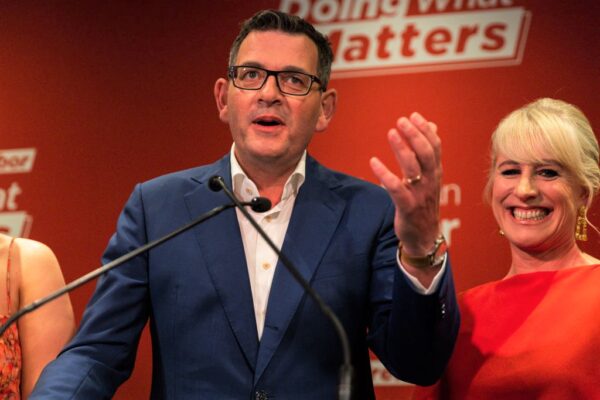 Similarly on the federal level, the centre-right government having won the unwinnable election in 2019 on a policy platform of no CO2 targets, no increased funding for the biased left-wing national broadcaster, and religious freedom set about setting itself a CO2 target, increasing funding to the national broadcaster, and failing to deliver religious freedom.
Meanwhile, the power brokers and political players scratch their heads and wonder why.
Unfortunately, the same recipe for defeat was studiously followed by the NSW government led by an exceptionally talented and gifted premier who was ham-strung by a majority in his party room requiring him to engage in political acrobatics and pursuing policies which he had previously eschewed.
Surprising to some, the result was the same.
Upholding Conservative Roots Is the Key to Victory For Centre-Right Parties
The lesson from this quintella of defeats is for the centre-right forces in Australia to re-group and pursue the principles on which their party was founded.
Principles of smaller government, greater personal freedoms in the areas of free speech, and freedom of religion.
Support for the entrepreneurial spirit of small business combined with promoting reward for effort.
Encouraging self-help in areas of health insurance and education freeing up the taxpayer dollar for those in genuine need.
Upholding our national pride by flying the Australian flag as the all-encompassing symbol uniting all Australians rather than those which seek to divide and promote identity politics.
An unambiguous policy stand on these issues as well as embracing the family as the best social services system, mental health provider, and safe haven when functioning properly.
It seems this recipe has worked for political leaders in other parts of the world with Italy's Giorgia Meloni and America's Ron DeSantis springing to mind.
They unashamedly took on the woke and left with sound conservative stances on a range of issues and gained the support from the people.
Commitment and sincerity are vital qualities for political success. Australians in particular have a good instinct in detecting insincerity. Recently they've been calling it out.
In politics, there can be honourable losses and dishonourable wins. The worst outcome is a dishonourable loss where leaders have sold their political souls and heritage in a desperate and misguided bid to win and lose anyway.
The time for reflection after five decisive losses following the same recipe must surely be over for the centre-right of politics in Australia. A quick look to Europe or Florida might just provide the answer.
Views expressed in this article are the opinions of the author and do not necessarily reflect the views of The Epoch Times.