A Potential Blow to Australian Religious Schools
Commentary The Australian Law Reform Commission (ALRC) has released a consultation paper on the "Religious Education Institutions and Anti-Discrimination Laws," which proposes the near complete removal of any protections to these organisations. According to John Steenhof, principal lawyer at the Human Rights Law Alliance, "If made into law, these proposals are likely to have radical, adverse, and permanent consequences for the character and operations of many schools with a Christian ethos. They are far reaching and will dramatically change the legal landscape for religious schools in Australia." Therefore, a group of more than 30 leaders from the Christian, Jewish, and Islamic faiths have written a letter to Attorney-General Mark Dreyfus on Feb. 13 to express their concerns about these extreme proposals. They warn in their letter that such proposals should be rejected because they represent a "major blow to authentic faith-based education." They further add that religious educational institutions will be forced to hire staff who "may not share or support the religious beliefs of the organisation" and whose employment could only be terminated when they "actively undermine" the ethos of the institution. Indeed, the ALRC is proposing severe limitations on the right of religious educational institutions to give preference, in good faith, to persons of the same faith in the selection of employees, teaching and non-teaching. The consultation paper says that these organisations should only be allowed to employ staff based on their beliefs for very limited roles like chaplains. For all other teaching roles—including essential subjects such as maths, science, history, and English—it will be unlawful. Its tendency to portray religious organisations as somehow different in this respect from other social institutions is unfortunate. In a broader sense, the ability to select staff on the basis of an organisation's core commitments and values is central to the democratic freedoms of our nation. Religious people too should have the same right as anybody else to freely associate and manage their institutions. St. Mary's Cathedral in Sydney, Australia, on April 12, 2020. (Mark Kolbe/Getty Images) The Freedom to Discriminate The most pressing issue for religious organisations is not to receive an exception to discriminate but to have freedom to select on the basis of belief and practice, and freedom to take adverse action against an employee if necessary, where issues of personal conduct are incompatible with the core values of the employing organisation. For example, when recruiting staff or appointing officeholders, a political party should be expected to display discrimination resembling that practiced by religious bodies. It is natural to assume, for example, that environmental advocacy bodies might be expected to discriminate against climate change sceptics when appointing scientists to their advisory committees. However, the ALRC paper simply postulates that "religious educational institutions should not be allowed to discriminate against any staff (current or prospective) on the grounds of sex, sexual orientation, gender identity, marital or relationship status, or pregnancy." Yet it also contends that they should "continue to give preference to prospective staff on religious grounds where the teaching, observance, or practice of religion is, genuinely, a part of the role." If this "genuine occupational requirement test" were required, the Australian government would be able to decide that some employment positions are essentially "non-religious," even if the religious educational institution strongly considers otherwise, such as for an administrative assistant or a maintenance officer position. However, religious people who work for these organisations do not often regard their role as merely an employment position. Instead, they consider their employment positions a vocation where they feel they are fulfilling an important religious activity. Every single staff, teaching or non-teaching, is expected to act as a role model and example to students of the integration of faith and life. Students are seen entering school grounds for their first day back of the year in Brisbane, Australia, on Feb, 7, 2022. (AAP Image/Russell Freeman) Mark Durie, an Australian scholar in linguistics and theology, explains as follows: "For a secular person, teaching mathematics has nothing to do with religion. However, for a religious person—and indeed for a religious organisation—all actions can be considered to be worship … One reason they want to employ people of faith is that they want the whole organisation to corporately serve God through its activities." Religious educational institutions are set up, and funded, by members of a faith-based community in order to provide education in accordance with their beliefs. So why is it considered necessary, in some quarters, to curtail the ability of religious people to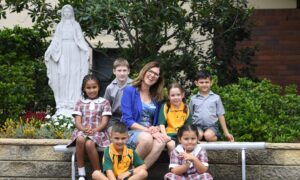 Commentary
The Australian Law Reform Commission (ALRC) has released a consultation paper on the "Religious Education Institutions and Anti-Discrimination Laws," which proposes the near complete removal of any protections to these organisations.
According to John Steenhof, principal lawyer at the Human Rights Law Alliance, "If made into law, these proposals are likely to have radical, adverse, and permanent consequences for the character and operations of many schools with a Christian ethos. They are far reaching and will dramatically change the legal landscape for religious schools in Australia."
Therefore, a group of more than 30 leaders from the Christian, Jewish, and Islamic faiths have written a letter to Attorney-General Mark Dreyfus on Feb. 13 to express their concerns about these extreme proposals.
They warn in their letter that such proposals should be rejected because they represent a "major blow to authentic faith-based education."
They further add that religious educational institutions will be forced to hire staff who "may not share or support the religious beliefs of the organisation" and whose employment could only be terminated when they "actively undermine" the ethos of the institution.
Indeed, the ALRC is proposing severe limitations on the right of religious educational institutions to give preference, in good faith, to persons of the same faith in the selection of employees, teaching and non-teaching.
The consultation paper says that these organisations should only be allowed to employ staff based on their beliefs for very limited roles like chaplains. For all other teaching roles—including essential subjects such as maths, science, history, and English—it will be unlawful.
Its tendency to portray religious organisations as somehow different in this respect from other social institutions is unfortunate.
In a broader sense, the ability to select staff on the basis of an organisation's core commitments and values is central to the democratic freedoms of our nation. Religious people too should have the same right as anybody else to freely associate and manage their institutions.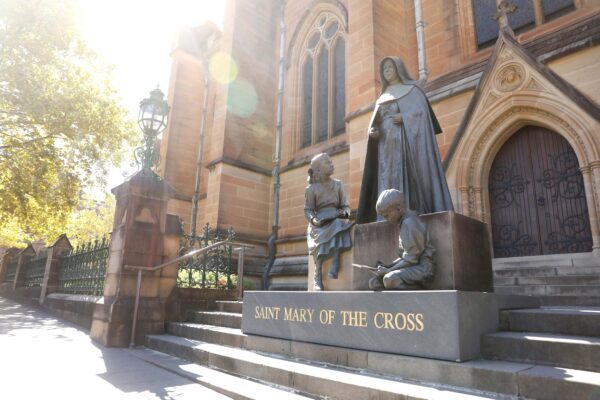 The Freedom to Discriminate
The most pressing issue for religious organisations is not to receive an exception to discriminate but to have freedom to select on the basis of belief and practice, and freedom to take adverse action against an employee if necessary, where issues of personal conduct are incompatible with the core values of the employing organisation.
For example, when recruiting staff or appointing officeholders, a political party should be expected to display discrimination resembling that practiced by religious bodies. It is natural to assume, for example, that environmental advocacy bodies might be expected to discriminate against climate change sceptics when appointing scientists to their advisory committees.
However, the ALRC paper simply postulates that "religious educational institutions should not be allowed to discriminate against any staff (current or prospective) on the grounds of sex, sexual orientation, gender identity, marital or relationship status, or pregnancy." Yet it also contends that they should "continue to give preference to prospective staff on religious grounds where the teaching, observance, or practice of religion is, genuinely, a part of the role."
If this "genuine occupational requirement test" were required, the Australian government would be able to decide that some employment positions are essentially "non-religious," even if the religious educational institution strongly considers otherwise, such as for an administrative assistant or a maintenance officer position.
However, religious people who work for these organisations do not often regard their role as merely an employment position. Instead, they consider their employment positions a vocation where they feel they are fulfilling an important religious activity.
Every single staff, teaching or non-teaching, is expected to act as a role model and example to students of the integration of faith and life.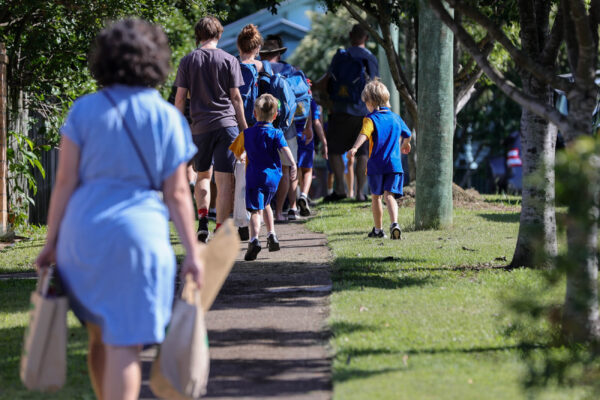 Mark Durie, an Australian scholar in linguistics and theology, explains as follows:
"For a secular person, teaching mathematics has nothing to do with religion. However, for a religious person—and indeed for a religious organisation—all actions can be considered to be worship … One reason they want to employ people of faith is that they want the whole organisation to corporately serve God through its activities."
Religious educational institutions are set up, and funded, by members of a faith-based community in order to provide education in accordance with their beliefs.
So why is it considered necessary, in some quarters, to curtail the ability of religious people to follow certain practices when seeking to develop their religious schools according to their own core values?
After all, if non-religious organisations which are set up to advocate any specific point of view, such as, for example, a political party, or an environment lobby group, are allowed to require staff to support their ethos, why not a religious organisation?
Unfortunately, these considerations seem to have not been properly appreciated by members of the ALRC.
According to legal academic Neil Foster, "perhaps their view is that religious freedom is really only about whether or not one can go to church or the mosque or the temple, and that all the other claims about practicing one's religion in community with others are just peripheral."
Enforcing a Secular Worldview on Religious Institutions
Also, the consultation displays a mindset which is uncomfortable with the existence of religious pluralism because it favours a dominant secular worldview.
This should be a matter of concern for everyone who truly values social diversity and democracy, that the dull uniformity proposed by this paper is entirely inconsistent with the International Covenant for Civil and Political Rights.
In it, Article 18.4 commands that states must "have respect for the liberty of parents and, when applicable, legal guardians to ensure the religious and moral education of their children in conformity with their own convictions."
And yet, as Prof. Gabriël Moens points out, "if the ALRC's proposed amendments were adopted—a likely outcome of the legislation's review—religious schools will be pressured into censoring themselves either by not inculcating its beliefs into the student body or by minimising their religious importance."
This is why all the exceptions to the relevant anti-discrimination law should be maintained.
Religious educational institutions, in their admissions and selection processes, should be perfectly allowed under federal legislation to positively select ("discriminate") in favour of staff, teaching and non-teaching who share the religious ethos upon which these institutions are based.
Thankfully, there is still hope that these extreme proposals could be rejected. This paper is not the final position of the ALRC, which is accepting written responses until Feb. 24.
It is critical that we push back against these extreme proposals.
Views expressed in this article are the opinions of the author and do not necessarily reflect the views of The Epoch Times.