A Must-Read for Irvine Ranch History Aficionados
Growing up in Orange County, I can still remember the trip in my high school years with my father to see the new University of California in Irvine. I saw barren rolling hills with newly built structures and minimal vegetation or trees. Decades later, as a State Senator representing the 37th District, which includes UCI, I attended the 50th anniversary banquet and sat with the founding chancellor Daniel G. Aldrich, Jr.'s (1918-1990) family, including his widow Jean and son Dan. So much had changed during the intervening years, and the history is compelling reading. These memories and more would flash back as I read "Transforming the Irvine Ranch—Joan Irvine, William Pereira, Ray Watson and The Big Plan" by H. Pike Oliver and C. Michael Stockstill. I recently shared about the very early history of the Irvine Ranch in "The Last-Second Move That Determined the Fate of Irvine Ranch" on July 29, 2022. It was sparked by another recent piece in The Epoch Times, "Who Were the Irvines? The History of Irvine Ranch" by Julianne Foster on July 22, 2022. "Transforming" covers the time period from 1864 to 1977. I was pleasantly surprised with the number of individuals who were mentioned that I have met during my lifetime. Aside from co-author Mike Stockstill, there were, in alphabetical order, Robert Badham, Marian Bergeson, Philip Bettencourt, Paul Brady, Donald Bren, Phil Brigandi, Martin Brower, Gov. Jerry Brown, Walter Burroughs, Dennis Carpenter, Gil Ferguson, William Ficker, Lorin Griset, Gary Hunt, Robert A. Johnson, Jerry Kobrin, Michael Meyer, Thomas Nielsen, Stan Oftelie, Sally Anne Sheridan, David Sills, Jim Sleeper, Joan Irvine Smith, Morton Smith III, Jean Stern, Tim Strader, Jim Irvine Swinden, Bill Woollett, Jr., and Bill Vardoulis. A student crosses a walkway on the University of California–Irvine campus in Irvine, Calif., on Sept. 25, 2020. (John Fredricks/The Epoch Times) Those who enjoy big Orange County personalities, such as the late Joan Irvine Smith's involvement with the building of UCI, the formation of the city of Irvine, and the intrigue of her efforts to control the Irvine Foundation and its ownership and sale of The Irvine Company, will enjoy the drama she created. For those who are longtime readers of The Daily Pilot newspaper, the founder, Walter Burroughs, whom I enjoyed time with at weekly Costa Mesa Rotary lunches, played a significant role in convincing the University of California to establish a campus in Orange County. Not bad for such a devoted Cal grad. For those who want to learn about Eastbluff, Fashion Island, Turtle Rock, Promontory Point, and much more of the residential and related development of this area, then "Transforming" is a treasure trove. For those who appreciate great architects, then the history of William Pereira and his many significant accomplishments should fit the bill. For those who appreciate innovative and cutting-edge management opportunities, then Ray Watson and the team he assembled will be a big inspiration. For me, as a former Orange County Supervisor, I appreciated learning more about William Mason, for whom an Orange County Park is named. The source documents are mostly from oral histories, Congressional records, and newspaper articles, which provide new insights not previously provided in other books on Orange County history. The scholarship will surely be relied upon for future works on Orange County's history. Irvine Regional Park in Tustin, Calif., on Oct. 5, 2022. (John Fredricks/The Epoch Times) For those who want to learn more about the naming of Jamboree Road, then the mention of the Boy Scout Jamboree on the plateau that would become the site of the Newport Center and Fashion Island, in July of 1953, 70 years ago this month, should be a fun read. To commemorate this anniversary, let me quote the late Orange County historian and friend Phil Brigandi: "The Jamboree campsite was nothing less than a temporary city … there were commissaries, trading posts, a hospital and fire crews, and about 30,000 tents. "Comedian Bob Hope would later dub the Jamboree 'the United Nations in short pants.'" Celebrities who attended included Danny Kaye, Debbie Reynolds, Jane Powell, Lash La Rue, June Allyson, Rory Calhoun, Dick Powell, Roy Rogers, Will Rogers, Jr., and Vice President Richard Nixon. It was observed that Myford Irvine welcomed the Scouts, recalling the event as the greatest moment of his life. A very pregnant Joan Irvine also attended the opening ceremonies on July 17th, giving birth to her first son two weeks later. To enjoy a little OC history hunting, please visit the Katie Wheeler Library at 13109 Old Myford Road in Irvine, adjacent to the Tustin Marketplace. This was the original Irvine family home and would become The Irvine Company's headquarters until the first half of the 1960s. It was nearly destroyed by fire in 1965. It was named after Kathryn "Katie" Anita Irvine Wheeler, who was born on Feb. 27, 1920, in the original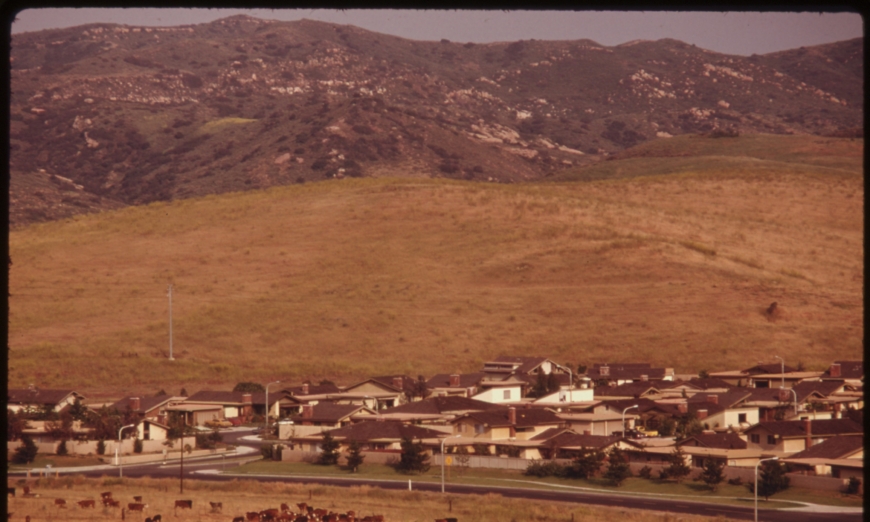 Growing up in Orange County, I can still remember the trip in my high school years with my father to see the new University of California in Irvine. I saw barren rolling hills with newly built structures and minimal vegetation or trees.
Decades later, as a State Senator representing the 37th District, which includes UCI, I attended the 50th anniversary banquet and sat with the founding chancellor Daniel G. Aldrich, Jr.'s (1918-1990) family, including his widow Jean and son Dan. So much had changed during the intervening years, and the history is compelling reading.
These memories and more would flash back as I read "Transforming the Irvine Ranch—Joan Irvine, William Pereira, Ray Watson and The Big Plan" by H. Pike Oliver and C. Michael Stockstill.
I recently shared about the very early history of the Irvine Ranch in "The Last-Second Move That Determined the Fate of Irvine Ranch" on July 29, 2022. It was sparked by another recent piece in The Epoch Times, "Who Were the Irvines? The History of Irvine Ranch" by Julianne Foster on July 22, 2022.
"Transforming" covers the time period from 1864 to 1977. I was pleasantly surprised with the number of individuals who were mentioned that I have met during my lifetime. Aside from co-author Mike Stockstill, there were, in alphabetical order, Robert Badham, Marian Bergeson, Philip Bettencourt, Paul Brady, Donald Bren, Phil Brigandi, Martin Brower, Gov. Jerry Brown, Walter Burroughs, Dennis Carpenter, Gil Ferguson, William Ficker, Lorin Griset, Gary Hunt, Robert A. Johnson, Jerry Kobrin, Michael Meyer, Thomas Nielsen, Stan Oftelie, Sally Anne Sheridan, David Sills, Jim Sleeper, Joan Irvine Smith, Morton Smith III, Jean Stern, Tim Strader, Jim Irvine Swinden, Bill Woollett, Jr., and Bill Vardoulis.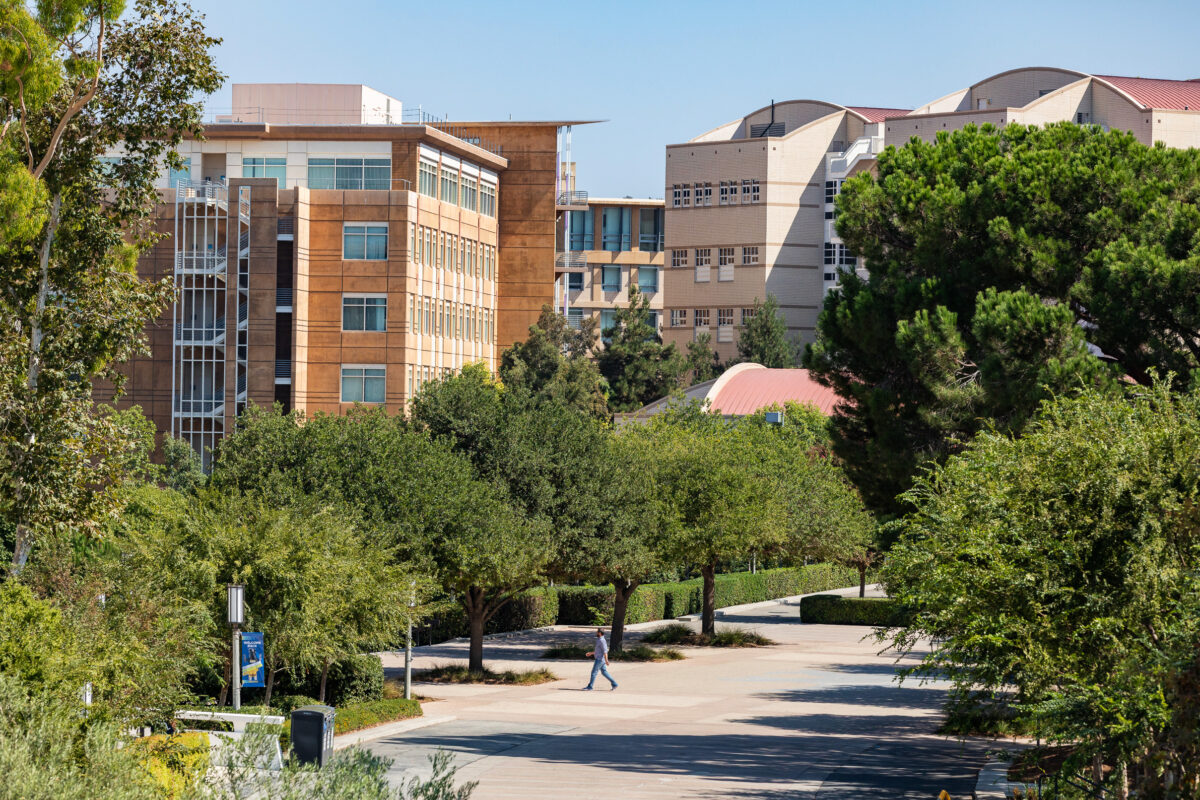 Those who enjoy big Orange County personalities, such as the late Joan Irvine Smith's involvement with the building of UCI, the formation of the city of Irvine, and the intrigue of her efforts to control the Irvine Foundation and its ownership and sale of The Irvine Company, will enjoy the drama she created.
For those who are longtime readers of The Daily Pilot newspaper, the founder, Walter Burroughs, whom I enjoyed time with at weekly Costa Mesa Rotary lunches, played a significant role in convincing the University of California to establish a campus in Orange County. Not bad for such a devoted Cal grad.
For those who want to learn about Eastbluff, Fashion Island, Turtle Rock, Promontory Point, and much more of the residential and related development of this area, then "Transforming" is a treasure trove.
For those who appreciate great architects, then the history of William Pereira and his many significant accomplishments should fit the bill.
For those who appreciate innovative and cutting-edge management opportunities, then Ray Watson and the team he assembled will be a big inspiration. For me, as a former Orange County Supervisor, I appreciated learning more about William Mason, for whom an Orange County Park is named.
The source documents are mostly from oral histories, Congressional records, and newspaper articles, which provide new insights not previously provided in other books on Orange County history. The scholarship will surely be relied upon for future works on Orange County's history.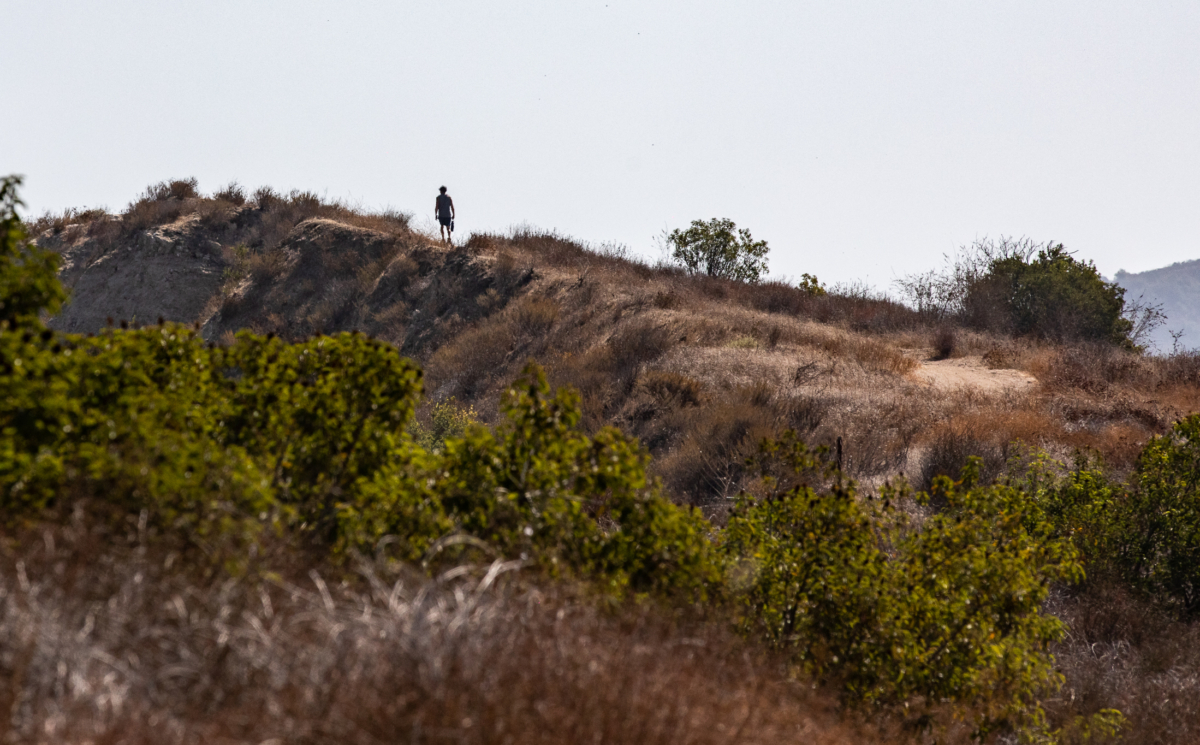 For those who want to learn more about the naming of Jamboree Road, then the mention of the Boy Scout Jamboree on the plateau that would become the site of the Newport Center and Fashion Island, in July of 1953, 70 years ago this month, should be a fun read. To commemorate this anniversary, let me quote the late Orange County historian and friend Phil Brigandi:
"The Jamboree campsite was nothing less than a temporary city … there were commissaries, trading posts, a hospital and fire crews, and about 30,000 tents.
"Comedian Bob Hope would later dub the Jamboree 'the United Nations in short pants.'"
Celebrities who attended included Danny Kaye, Debbie Reynolds, Jane Powell, Lash La Rue, June Allyson, Rory Calhoun, Dick Powell, Roy Rogers, Will Rogers, Jr., and Vice President Richard Nixon.
It was observed that Myford Irvine welcomed the Scouts, recalling the event as the greatest moment of his life. A very pregnant Joan Irvine also attended the opening ceremonies on July 17th, giving birth to her first son two weeks later.
To enjoy a little OC history hunting, please visit the Katie Wheeler Library at 13109 Old Myford Road in Irvine, adjacent to the Tustin Marketplace. This was the original Irvine family home and would become The Irvine Company's headquarters until the first half of the 1960s. It was nearly destroyed by fire in 1965. It was named after Kathryn "Katie" Anita Irvine Wheeler, who was born on Feb. 27, 1920, in the original Irvine Family Ranch House.
The County of Orange rebuilt the home identically to the original. Joan Irvine Smith would call me when I was a new Supervisor and rave about how it reminded her of when she was a fourth grader. She was so pleased with the new building, including the basement stairs, which she recalled playing on as a child.
Joan was a mover and shaker even during the twilight of her life, sending me regular news clippings listings of what I should be aware of. Her appeal to me to extend Avenida La Pata was a project I strongly emphasized during my tenure on the Board of Supervisors.
The book is well written and has an excellent flow. It provides a wealth of new information about an amazing 100,000-plus acre ranch that was held together for many, many years. For OC aficionados, this is a must-have for your library.
Views expressed in this article are the opinions of the author and do not necessarily reflect the views of The Epoch Times.