'A Lot of Questions to Be Asked' About Biden Classified Documents: Attorney
Many questions await an answer over the handling of classified documents at a former office for President Joe Biden, said a lawyer at a conservative government watchdog.The documents surfaced at the Penn Biden Center where Biden worked from mid-2017 through 2019, when he started campaigning for the 2020 election. White House lawyer Richard Sauber said on Jan. 9 that Biden's private lawyers found the files in a locked closet while packing up documents on Nov. 2 and alerted the National Archives and Records Administration on the same day. The discovery was made days before the midterm elections but was not public until more than two months later. Since the announcement, many have attempted to contrast the controversy with Biden's predecessor Donald Trump, who has been accused by authorities of keeping classified materials in his Florida estate, by pointing to the voluntary and prompt return of the files by the president and the small number of documents involved. The documents found at Biden's office concern fewer than a dozen records from his tenure as vice president, while the FBI found around 100 documents marked as classified or top secret in the Mar-a-Lago resort. Trump, however, maintains that he had declassified everything before he left office. But Paul Kamenar of the National Legal and Policy Center said he's not convinced by the alleged differences in these two cases. "I don't take their word for it that it was handled properly and timely," he told NTD, a sister media of The Epoch Times on Tuesday. After all, he said, the documents' existence wasn't publicly disclosed until months after their discovery. "Why did they wait two months to let us know? And what were private attorneys in the Biden center doing there anyway?" he asked. "You don't hire private attorneys to move your office. That's pretty expensive moving people to do that." While the number of records differs in the two scenarios, it makes no distinction from a legal perspective, and Trump, unlike Biden who was the vice president at the time, "does have the legal authority to declassify documents," said Kamenar. "So there's a lot of questions to be asked here." An office building housing the Penn Biden Center, a think tank affiliated with the University of Pennsylvania, is seen in Washington, on Jan. 10, 2023, following reports that classified documents from the time when President Joe Biden was serving as Barack Obama's vice president have been found at the center that Biden sometimes used as office space. (Saul Loeb/AFP via Getty Images) Republicans have been questioning whether there's a double standard in law enforcement's treatment of Trump and Biden. Biden said on Jan. 10 he was "surprised to learn" about the discovery of the documents and that he doesn't know what's contained in them. But Trump, during a podcast on Thursday, questioned the timeline of the document discovery and suggested that Biden "knew probably right from the beginning." "I think a lot of it had to do with Ukraine, because that was the papers he kept. And no, I think they knew about this for a long time and they didn't do anything about it," he said. Trump further cited a New York Post report in April 2022 that the University of Pennsylvania has received a sum of $54.6 million between 2014 and 2019 from China, based on public records. Such payments, according to Trump, indicate the Penn Biden Center "is funded by China," an assertion that the school's spokesperson Stephen MacCarthy has denied as "total nonsense." "The Penn Biden Center has never solicited or received any gifts from any Chinese or other foreign entity." But Kamenar remains skeptical. "China's not giving money to the University of Pennsylvania to pay for their music department. To be sure they're giving it because they're hoping that it's used for international relations between the University of Pennsylvania and China, which the Biden Center is doing," he said, noting that the president's son, Hunter Biden, has allegedly received payouts from a Chinese energy company. The House Oversight Committee on Wednesday announced an investigation into the issue over concerns that "President Biden has compromised sources and methods with his own mishandling of classified documents." With the Republicans in control of the House, Kamenar hopes to see more probing of the Biden documents. "Who knows whether there's some documentation of these classified documents that do involve China, so it's really suspicious here, and it calls for a full investigation with subpoena power by the committees," he said. The Epoch Times has reached out to the White House for comment. Eva Fu is a New York-based writer for The Epoch Times focusing on U.S. politics, U.S.-China relations, religious freedom, and human rights. Contact Eva at [email protected]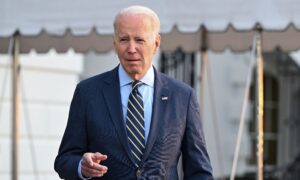 Many questions await an answer over the handling of classified documents at a former office for President Joe Biden, said a lawyer at a conservative government watchdog.
The documents surfaced at the Penn Biden Center where Biden worked from mid-2017 through 2019, when he started campaigning for the 2020 election. White House lawyer Richard Sauber said on Jan. 9 that Biden's private lawyers found the files in a locked closet while packing up documents on Nov. 2 and alerted the National Archives and Records Administration on the same day. The discovery was made days before the midterm elections but was not public until more than two months later.
Since the announcement, many have attempted to contrast the controversy with Biden's predecessor Donald Trump, who has been accused by authorities of keeping classified materials in his Florida estate, by pointing to the voluntary and prompt return of the files by the president and the small number of documents involved.
The documents found at Biden's office concern fewer than a dozen records from his tenure as vice president, while the FBI found around 100 documents marked as classified or top secret in the Mar-a-Lago resort. Trump, however, maintains that he had declassified everything before he left office.
But Paul Kamenar of the National Legal and Policy Center said he's not convinced by the alleged differences in these two cases.
"I don't take their word for it that it was handled properly and timely," he told NTD, a sister media of The Epoch Times on Tuesday. After all, he said, the documents' existence wasn't publicly disclosed until months after their discovery.
"Why did they wait two months to let us know? And what were private attorneys in the Biden center doing there anyway?" he asked. "You don't hire private attorneys to move your office. That's pretty expensive moving people to do that."
While the number of records differs in the two scenarios, it makes no distinction from a legal perspective, and Trump, unlike Biden who was the vice president at the time, "does have the legal authority to declassify documents," said Kamenar.
"So there's a lot of questions to be asked here."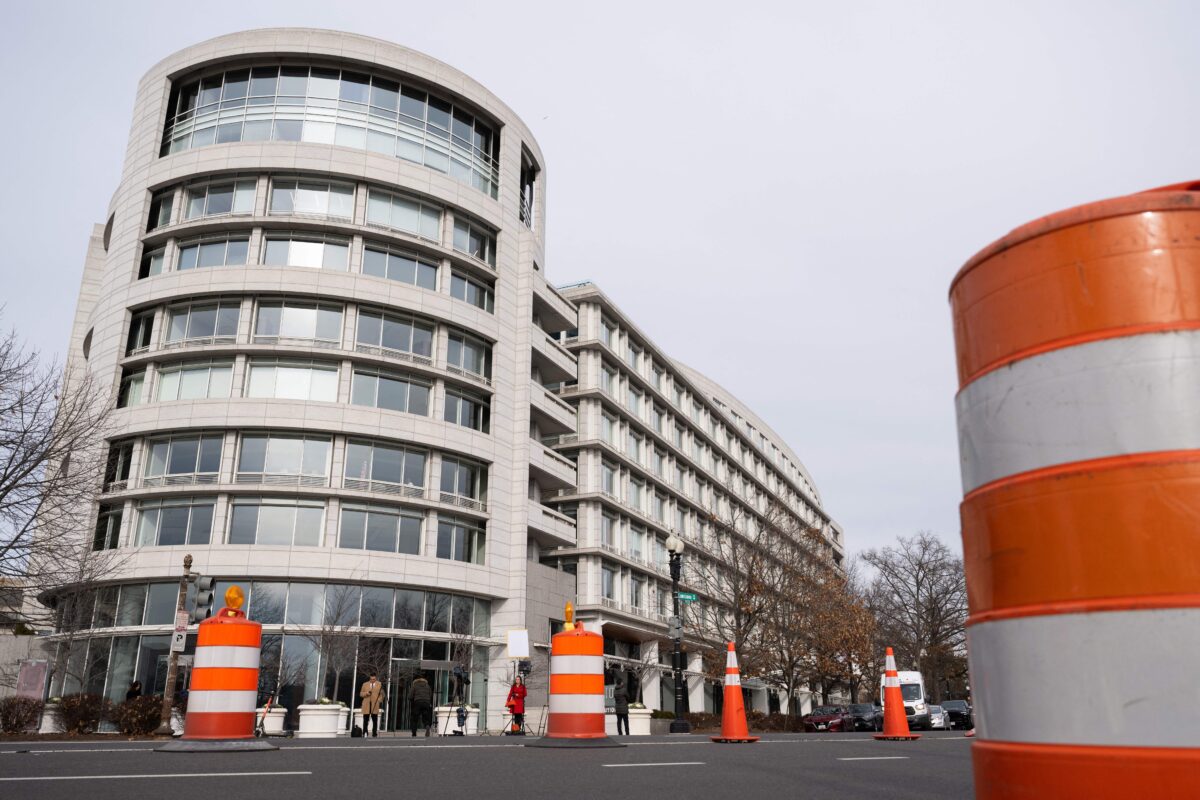 Republicans have been questioning whether there's a double standard in law enforcement's treatment of Trump and Biden.
Biden said on Jan. 10 he was "surprised to learn" about the discovery of the documents and that he doesn't know what's contained in them.
But Trump, during a podcast on Thursday, questioned the timeline of the document discovery and suggested that Biden "knew probably right from the beginning."
"I think a lot of it had to do with Ukraine, because that was the papers he kept. And no, I think they knew about this for a long time and they didn't do anything about it," he said.
Trump further cited a New York Post report in April 2022 that the University of Pennsylvania has received a sum of $54.6 million between 2014 and 2019 from China, based on public records. Such payments, according to Trump, indicate the Penn Biden Center "is funded by China," an assertion that the school's spokesperson Stephen MacCarthy has denied as "total nonsense."
"The Penn Biden Center has never solicited or received any gifts from any Chinese or other foreign entity."
But Kamenar remains skeptical.
"China's not giving money to the University of Pennsylvania to pay for their music department. To be sure they're giving it because they're hoping that it's used for international relations between the University of Pennsylvania and China, which the Biden Center is doing," he said, noting that the president's son, Hunter Biden, has allegedly received payouts from a Chinese energy company.
The House Oversight Committee on Wednesday announced an investigation into the issue over concerns that "President Biden has compromised sources and methods with his own mishandling of classified documents."
With the Republicans in control of the House, Kamenar hopes to see more probing of the Biden documents. "Who knows whether there's some documentation of these classified documents that do involve China, so it's really suspicious here, and it calls for a full investigation with subpoena power by the committees," he said.
The Epoch Times has reached out to the White House for comment.