7 Ways to Get Rid of Stubborn Back and Belly Fat
Many people have excess weight in their belly and back area, which can increase the risk of type 2 diabetes, heart disease, and contribute to high blood pressure. There's no magic formula for six pack abs, but with the right diet and exercise routine you can target these troublesome areas.1. Eat Your Veggies. This doesn't mean going on a restrictive meal plan or a crash diet. Losing weight is 80% nutrition and 20% exercise, but it is possible to eat healthly in a safe, sane way. Make sure you load your plate with lots of fruits and vegetables, including leafy greens, as well as "eating the rainbow" by adding a variety of colors of organic fruits and veggies. Try to fill half your plate with produce, and turn to fruit and vegetables for snacks as well. 2. Go Gluten Free. If you have a gluten sensitivity, lose the "wheat belly" by avoiding gluten. If you've never tried wheat-free living before, check out a gluten-free challenge to make the process as easy as possible. 3. Try Dairy Alternatives. Just like the rise in people with gluten sensitivities, more people are lactose intolerant than previously thought. Try replacing dairy with alternatives for a week and see how it makes you feel. 4. Take Control. The easiest way to control what you eat is to make your meals at home. Not only can you determine portion size, you also know exactly what's going in to your meals. Studies have shown you can lose up to 18 lbs a year just by switching to smaller plates. Sweating is more effective than urination when it comes to getting certain toxins out of the body.(Flamingo Images/Shutterstock) 5. Break a Sweat.  Cardio is important for overall weight loss, so find an activity you like and commit to 2.5 hours each week. Whether it's running, Zumba, spin class, walking in your neighbourhood, hitting the rowing machine, or popping in your favorite DVD, have fun and get your heart rate up. 6. Tummy Time.  Include exercises that focus on strengthening your core. Aim for 3 sets of 12 reps each of regular crunches, oblique crunches, and bicycle crunches. Pay attention to your form to get the best results without risking injury. 7. Don't Back Down. The superman is a great exercise for your back muscles. Lying on your stomach with your legs straight and your arms outstretched in front of you, lift your hands and feet off the ground and hold for 5 seconds. Slowly lower them and repeat for 3 sets of 12. Another great exercise for your back and belly is the plank. Start with the standard and work your way up to more challenging modifications. Republished from NaturallySavvy.com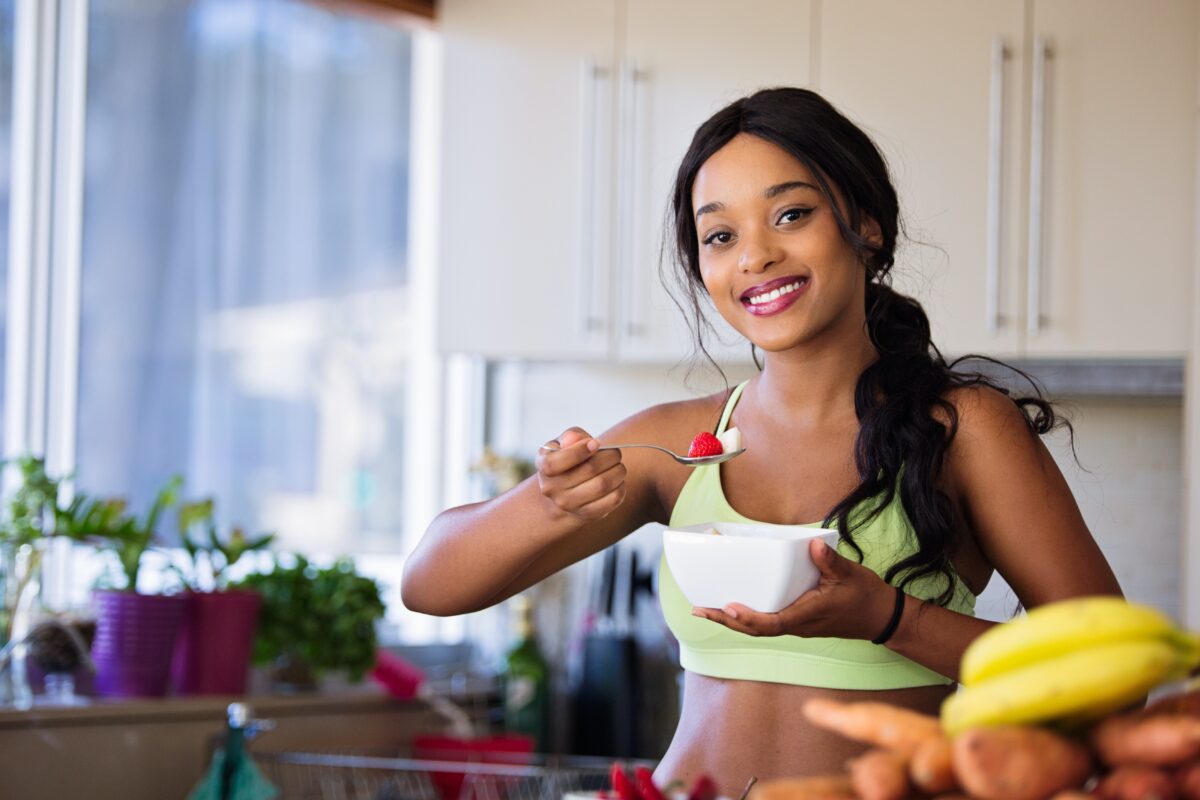 Many people have excess weight in their belly and back area, which can increase the risk of type 2 diabetes, heart disease, and contribute to high blood pressure. There's no magic formula for six pack abs, but with the right diet and exercise routine you can target these troublesome areas.
1. Eat Your Veggies.
This doesn't mean going on a restrictive meal plan or a crash diet. Losing weight is 80% nutrition and 20% exercise, but it is possible to eat healthly in a safe, sane way. Make sure you load your plate with lots of fruits and vegetables, including leafy greens, as well as "eating the rainbow" by adding a variety of colors of organic fruits and veggies. Try to fill half your plate with produce, and turn to fruit and vegetables for snacks as well.
2. Go Gluten Free.
If you have a gluten sensitivity, lose the "wheat belly" by avoiding gluten. If you've never tried wheat-free living before, check out a gluten-free challenge to make the process as easy as possible.
3. Try Dairy Alternatives.
Just like the rise in people with gluten sensitivities, more people are lactose intolerant than previously thought. Try replacing dairy with alternatives for a week and see how it makes you feel.
4. Take Control.
The easiest way to control what you eat is to make your meals at home. Not only can you determine portion size, you also know exactly what's going in to your meals. Studies have shown you can lose up to 18 lbs a year just by switching to smaller plates.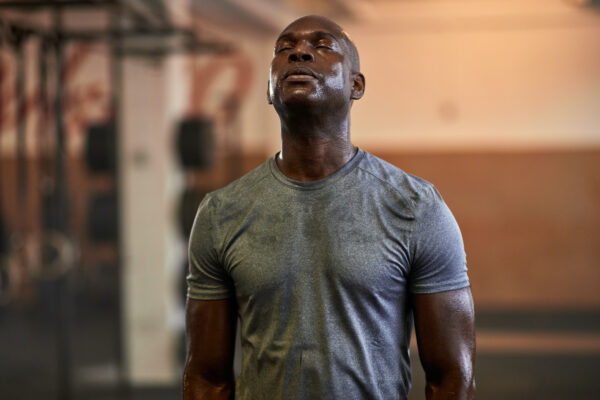 5. Break a Sweat.
Cardio is important for overall weight loss, so find an activity you like and commit to 2.5 hours each week. Whether it's running, Zumba, spin class, walking in your neighbourhood, hitting the rowing machine, or popping in your favorite DVD, have fun and get your heart rate up.
6. Tummy Time.
Include exercises that focus on strengthening your core. Aim for 3 sets of 12 reps each of regular crunches, oblique crunches, and bicycle crunches. Pay attention to your form to get the best results without risking injury.
7. Don't Back Down.
The superman is a great exercise for your back muscles. Lying on your stomach with your legs straight and your arms outstretched in front of you, lift your hands and feet off the ground and hold for 5 seconds. Slowly lower them and repeat for 3 sets of 12. Another great exercise for your back and belly is the plank. Start with the standard and work your way up to more challenging modifications.
Republished from NaturallySavvy.com