7 Habits Saving My Life Right Now
If you search the internet for "best habits to do", I'll bet there are hundreds of meaningful ones that will benefit your life. But no one has the time and space for that many routines, even if your motivation is high.Deciding once what is best for you personally is what will bring the most inner simplicity and effectiveness to your life. As a busy homeschooling mom of three young kids, I've had to learn habits and routines that work for the season of life I'm in. My house is rarely as clean as I desire. The constant requests for attention are ongoing, and there's usually a list of blog posts floating around inside my brain that I just want to sit down and write with some peace and quiet. So I've had to decide what's most important and choose to let go of the other dozens of habits that I could add to my list. Here's my list of 7 things that have been saving my life right now–habits that I've decided are the most valuable and which allow me to prioritize what matters most. 7 Habits Saving my Life Right Now Waking up an Hour Before the Kids One of the best habits I've learned since having kids is getting up before their day begins. Waking up to a quiet house allows me to mentally and physically prepare myself for a new day before jumping into mom-mode. I always do the same three things upon waking up… Get dressed (I lay my clothes out the night before) Make my coffee (in a french press with a smidge of cream and sugar) Open the curtains and turn on a few lights (so I can watch the sun coming up) Having this time and space to myself is the first step in a more peaceful day. Quiet Mornings to Pray and Read  Everyone should find a way to nourish their souls, whether that be meditating, journaling, praying, or something else. For me, it's my morning time to pray and read while I sit and sip my coffee. Having this quiet time in the morning is the most ideal time of the day for me, I've found. This practice allows me to stay connected to my faith and begin my day feeling more patience and energy. Doing 1 Load of Laundry a Day We switched over to doing one load of laundry a day about a year ago. Since then, I've found it to be the simplest way to manage this daunting chore. We began by deciding once on a few rules and have taught ourselves to stick with them to create a successful habit… Have a system of which load to do each day Begin a new load first thing in the morning Involve the kids with folding and putting away their laundry Have the load washed, dried, folded, and put away before the day is through (okay, we're not 100% perfect with this last one, but it's a whole lot better than our previous system!) Afternoon quiet time for everyone As more of an introvert than my husband, I've learned that I need quiet time to myself in the afternoons to take a break (particularly from the endless questions that the kids ask all morning!). From the hours of 1:00-3:00pm, we have quiet time in our house. Those who still nap, take naps. The rest of us have our designated spaces for quiet time (having the kids use these visual timers have been a lifesaver!). I'm able to have time to sit and write, read a book, or do anything else that seems relaxing. I'm much more equipped to finish the day's tasks when I've had this time to rest. Having a Meal Planning Routine Meal planning is something that I see great benefit from, yet haven't always done it effectively. Currently, I've found a system that works well for this season of life we're in without making it an overwhelming, burdensome process. I make a plan at the start of the week that outlines the dinners we'll have each night. I recently made a recipe binder that serves as a menu of meals, ones that I know are easy enough to prepare and that everyone will eat (many of these are no-brainer meals, like quesadillas or homemade pizza), so this is where I start. After I plan, I put in an online grocery order (another lifesaver!), so I have all the ingredients on hand before I need them. Then each day, I ask myself the good old Magic Question to see what I can do early on in the day to make my life easier when 4:00 pm comes and it's time to start making dinner– like setting all the ingredients from the pantry next to the stove or defrosting meat. Doing a Saturday Morning "Power Hour" Cleaning I recently vented to Mike that I feel like many of my weekdays involve homeschooling my daughter, then spending the rest of the morning cleaning a different room of the house. For some, cleaning one or two rooms a day is the perfect system. But I wanted to spend less time cleaning throughout the week so I could have that time back for other things. So we decided to do a Saturday morning "power hour" of cleaning. And it's worked so well for us! Here's how we do it… Make a list of chores that need to be done on a weekly basis, then we divide and conquer Set a timer for 60 minutes and work hard the whole time Have the kids in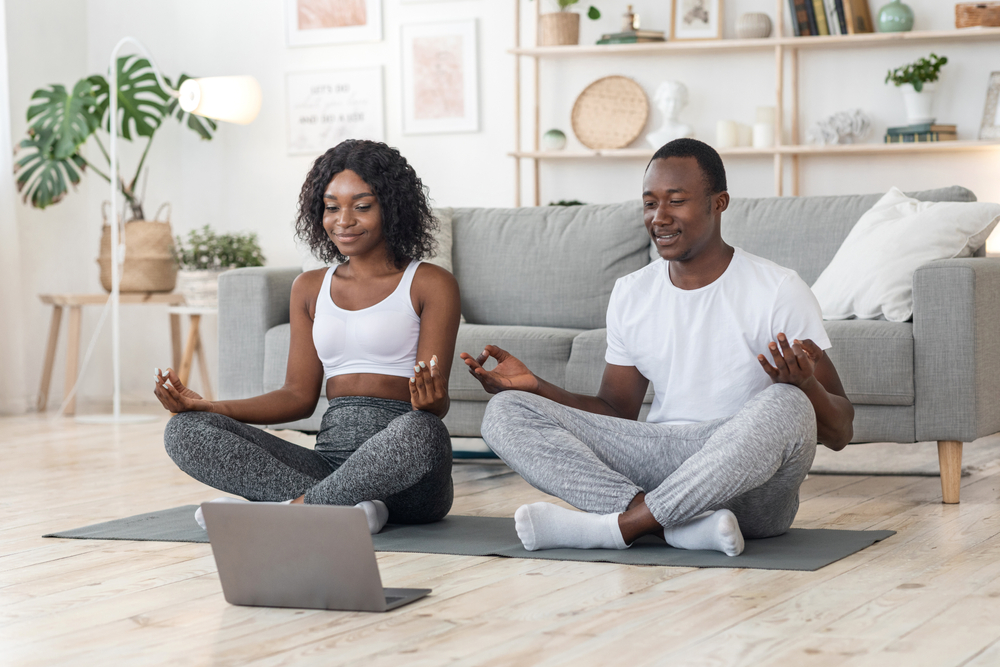 If you search the internet for "best habits to do", I'll bet there are hundreds of meaningful ones that will benefit your life. But no one has the time and space for that many routines, even if your motivation is high.
Deciding once what is best for you personally is what will bring the most inner simplicity and effectiveness to your life.
As a busy homeschooling mom of three young kids, I've had to learn habits and routines that work for the season of life I'm in. My house is rarely as clean as I desire. The constant requests for attention are ongoing, and there's usually a list of blog posts floating around inside my brain that I just want to sit down and write with some peace and quiet.
So I've had to decide what's most important and choose to let go of the other dozens of habits that I could add to my list.
Here's my list of 7 things that have been saving my life right now–habits that I've decided are the most valuable and which allow me to prioritize what matters most.
7 Habits Saving my Life Right Now
Waking up an Hour Before the Kids
One of the best habits I've learned since having kids is getting up before their day begins. Waking up to a quiet house allows me to mentally and physically prepare myself for a new day before jumping into mom-mode.
I always do the same three things upon waking up…
Get dressed (I lay my clothes out the night before)
Make my coffee (in a french press with a smidge of cream and sugar)
Open the curtains and turn on a few lights (so I can watch the sun coming up)
Having this time and space to myself is the first step in a more peaceful day.
Quiet Mornings to Pray and Read
Everyone should find a way to nourish their souls, whether that be meditating, journaling, praying, or something else.
For me, it's my morning time to pray and read while I sit and sip my coffee. Having this quiet time in the morning is the most ideal time of the day for me, I've found. This practice allows me to stay connected to my faith and begin my day feeling more patience and energy.
Doing 1 Load of Laundry a Day
We switched over to doing one load of laundry a day about a year ago. Since then, I've found it to be the simplest way to manage this daunting chore. We began by deciding once on a few rules and have taught ourselves to stick with them to create a successful habit…
Have a system of which load to do each day
Begin a new load first thing in the morning
Involve the kids with folding and putting away their laundry
Have the load washed, dried, folded, and put away before the day is through (okay, we're not 100% perfect with this last one, but it's a whole lot better than our previous system!)
Afternoon quiet time for everyone
As more of an introvert than my husband, I've learned that I need quiet time to myself in the afternoons to take a break (particularly from the endless questions that the kids ask all morning!).
From the hours of 1:00-3:00pm, we have quiet time in our house. Those who still nap, take naps. The rest of us have our designated spaces for quiet time (having the kids use these visual timers have been a lifesaver!). I'm able to have time to sit and write, read a book, or do anything else that seems relaxing.
I'm much more equipped to finish the day's tasks when I've had this time to rest.
Having a Meal Planning Routine
Meal planning is something that I see great benefit from, yet haven't always done it effectively. Currently, I've found a system that works well for this season of life we're in without making it an overwhelming, burdensome process.
I make a plan at the start of the week that outlines the dinners we'll have each night. I recently made a recipe binder that serves as a menu of meals, ones that I know are easy enough to prepare and that everyone will eat (many of these are no-brainer meals, like quesadillas or homemade pizza), so this is where I start.
After I plan, I put in an online grocery order (another lifesaver!), so I have all the ingredients on hand before I need them.
Then each day, I ask myself the good old Magic Question to see what I can do early on in the day to make my life easier when 4:00 pm comes and it's time to start making dinner– like setting all the ingredients from the pantry next to the stove or defrosting meat.
Doing a Saturday Morning "Power Hour" Cleaning
I recently vented to Mike that I feel like many of my weekdays involve homeschooling my daughter, then spending the rest of the morning cleaning a different room of the house.
For some, cleaning one or two rooms a day is the perfect system. But I wanted to spend less time cleaning throughout the week so I could have that time back for other things.
So we decided to do a Saturday morning "power hour" of cleaning. And it's worked so well for us! Here's how we do it…
Make a list of chores that need to be done on a weekly basis, then we divide and conquer
Set a timer for 60 minutes and work hard the whole time
Have the kids in charge of giving their room a deep clean (tidy up, change bedding, vacuum, wipe down surfaces)
After the hour is up, we have all of our weekly cleaning done (not including laundry) and our house is tidy for the weekend. If you're struggling with a cleaning schedule, give this "power hour" approach a try to see if you can knock out your whole list in one chunk of time.
The Clutter Bin
Do you struggle with the constant sight of toys scattered around your main living area? For the first few years of having kids, we did too.
Now we use something called "The Clutter Bin" and it's been a complete game changer.
It's a simple canvas bin that stays in our living room. Throughout the day, all loose toys, socks, books, and other "kid items" get tossed in the clutter bin when they're not in use. We're not just shoving these items away and neglecting to have the kids clean up, but rather eliminating the constant request to always be asking them to tidy up the floors.
The bin gets emptied every evening before bed and we don't have to nag the kids half a dozen times throughout the day to clean up. It's a once and done process that we don't have to worry about until our evening cleanup begins.
This story was originally published on This Evergreen Home Blog.