6 Daily Approaches to Preventing Pancreatic Cancer
Pancreatic cancer is known as the "king of carcinoma" and is a highly fatal disease. Currently, it is the third leading cause of death from cancer in the United States, with a five-year survival rate of only 12 percent. Medical experts say that because there is no effective screening or early diagnosis method, exercising methods of prevention in daily life is important. The pancreas is an organ in the abdomen, just behind the stomach. Pancreatic cancer refers to the cells in the pancreas undergoing changes (mutations) in their DNA and developing into tumors. Most pancreatic cancers are pancreatic adenocarcinoma (occurring in the lining of the ducts in the pancreas). According to estimates from the American Cancer Society, about 64,050 people (33,130 men and 30,920 women) are likely to be diagnosed with pancreatic cancer and approximately 50,550 people (26,620 men and 23,930 women) will die of it in the United States in 2023. Understanding Pancreatic Cancer According to the Dana-Farber Cancer Institute website in Boston, symptoms and manifestations of pancreatic cancer include: 1. Unexplained sudden weight loss.2. Epigastric or abdominal pain.3. Fatigue.4. No appetite.5. Vomiting, diarrhea.6. Jaundice (appears as yellowing of the skin and whites of the eyes but without pain).7. Changes in the condition of diabetic patients.8. Dark yellow urine.9. Light-colored feces and itching all over the body. Risk factors for pancreatic cancer include: 1. Smoking.2. Suffering from long-term diabetes.3. Chronic pancreatitis (inflammation of the pancreas, especially in smokers).4. Being over 55 years of age.5. Obesity. In addition, family history of pancreatic cancer and genetics also factor in. The genetic factor could account for one or more gene mutations, including some parts of familial cancer syndromes, such as hereditary pancreatitis, multiple endocrine neoplasia type 1 syndrome, hereditary breast-ovarian cancer, hereditary nonpolyposis colon cancer, and familial atypical multiple mole melanoma syndromes. In addition, the American Cancer Society notes that high levels of exposure to certain chemicals used in the dry cleaning and metalworking industries may increase a worker's risk of developing pancreatic cancer. Many of the symptoms mentioned above are very common. Having these symptoms does not necessarily equate to having pancreatic cancer—a professional diagnosis is required. Examination Methods Ryoichi Nakahara, doctor of surgery at University of Tokyo, Japan, said in an interview with The Epoch Times on March 14 that the current diagnostic methods for pancreatic cancer include computerized tomography, sample testing, magnetic resonance scanning, and endoscopic retrograde cholangiopancreatography, laparoscopy, magnetic resonance cholangiopancreatography. Nakahara pointed out: "Most pancreatic diseases, including pancreatic tumors, often have no symptoms in the early stages, and it is difficult to detect them at that stage. Once diagnosed, they are often in the middle and advanced stages." Treatment Methods Nakahara further stated that, like most other cancers, pancreatic cancer is treated with surgery as the first choice. Depending on the location of it, the approach of resection also varies. If it occurs on the right side, a pancreatoduodenectomy is performed to remove one-third of the pancreas, bile duct, gallbladder, and duodenum. If it occurs on the left side, half of the pancreas and spleen are removed. Regardless of the type of surgery, lymph node dissection will be performed at the same time. In addition, the appropriate treatment method will be decided according to various factors such as the patient's age, health status, and tumor volume. According to Nakahara, treatment methods include the following: 1. Pancreaticoduodenectomy: suitable for early pancreatic front tumors and is currently the only surgery that can cure pancreatic cancer. 2. Pancreaticoduodenectomy with pylorus preservation: suitable for early pancreatic frontal tumors, and the pylorus in the stomach is reserved so that food can enter the duodenum normally. 3. Total pancreatectomy is a major operation: suitable for patients whose cancer cells have covered the entire pancreas. Not only the entire pancreas is removed, but also the patient's gallbladder, duodenum, and pylorus at the lower end of the stomach, part of the bile duct, and surrounding lymph nodes are removed. However, insulin and enzyme replacement products need to be used for life. 4. Chemotherapy, electrotherapy, and targeted drugs: These methods do not cure tumors, are harmful to the body, and prone to tolerance of varying degrees. Nakahara said: "Because there are many important nerves and blood vessels around the pancreas, extensive resection is required. Advanced pancreatic cancer is not suitable for surgery. There are also many patients with pancreatic cancer who have lost their opportunity for surgical treatment." Healthy Daily Habits for Preventio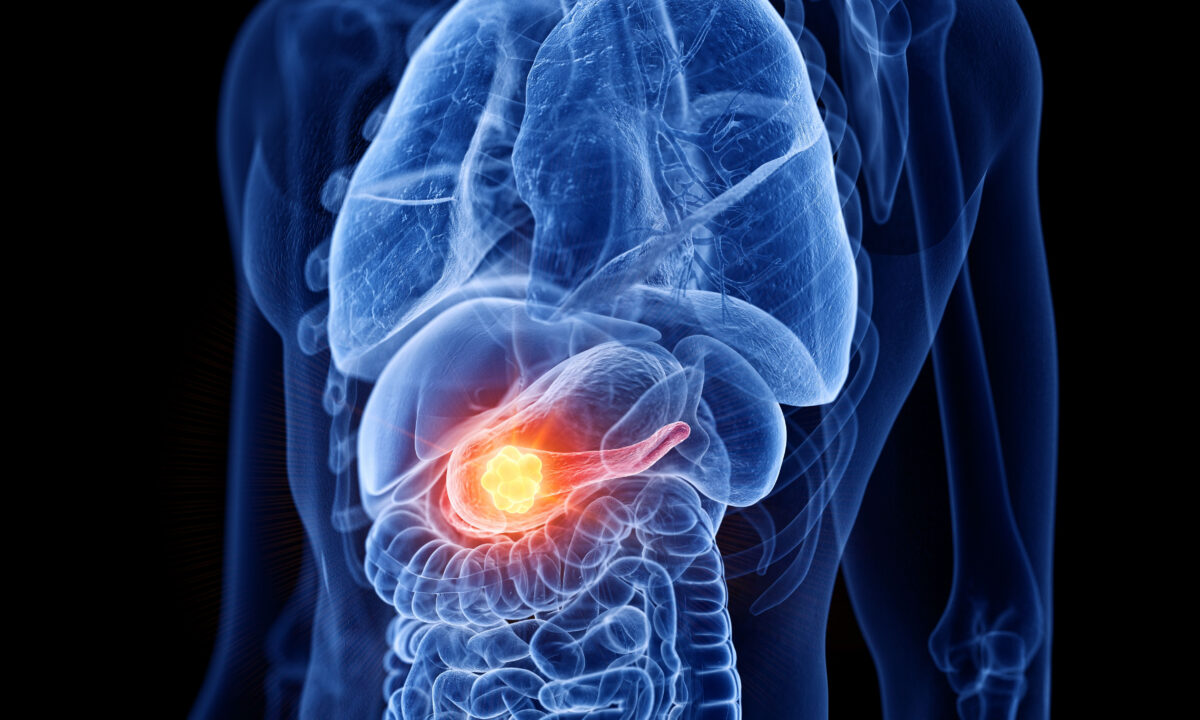 Pancreatic cancer is known as the "king of carcinoma" and is a highly fatal disease. Currently, it is the third leading cause of death from cancer in the United States, with a five-year survival rate of only 12 percent. Medical experts say that because there is no effective screening or early diagnosis method, exercising methods of prevention in daily life is important.
The pancreas is an organ in the abdomen, just behind the stomach. Pancreatic cancer refers to the cells in the pancreas undergoing changes (mutations) in their DNA and developing into tumors. Most pancreatic cancers are pancreatic adenocarcinoma (occurring in the lining of the ducts in the pancreas).
According to estimates from the American Cancer Society, about 64,050 people (33,130 men and 30,920 women) are likely to be diagnosed with pancreatic cancer and approximately 50,550 people (26,620 men and 23,930 women) will die of it in the United States in 2023.
Understanding Pancreatic Cancer
According to the Dana-Farber Cancer Institute website in Boston, symptoms and manifestations of pancreatic cancer include:
1. Unexplained sudden weight loss.
2. Epigastric or abdominal pain.
3. Fatigue.
4. No appetite.
5. Vomiting, diarrhea.
6. Jaundice (appears as yellowing of the skin and whites of the eyes but without pain).
7. Changes in the condition of diabetic patients.
8. Dark yellow urine.
9. Light-colored feces and itching all over the body.
Risk factors for pancreatic cancer include:
1. Smoking.
2. Suffering from long-term diabetes.
3. Chronic pancreatitis (inflammation of the pancreas, especially in smokers).
4. Being over 55 years of age.
5. Obesity.
In addition, family history of pancreatic cancer and genetics also factor in. The genetic factor could account for one or more gene mutations, including some parts of familial cancer syndromes, such as hereditary pancreatitis, multiple endocrine neoplasia type 1 syndrome, hereditary breast-ovarian cancer, hereditary nonpolyposis colon cancer, and familial atypical multiple mole melanoma syndromes.
In addition, the American Cancer Society notes that high levels of exposure to certain chemicals used in the dry cleaning and metalworking industries may increase a worker's risk of developing pancreatic cancer.
Many of the symptoms mentioned above are very common. Having these symptoms does not necessarily equate to having pancreatic cancer—a professional diagnosis is required.
Examination Methods
Ryoichi Nakahara, doctor of surgery at University of Tokyo, Japan, said in an interview with The Epoch Times on March 14 that the current diagnostic methods for pancreatic cancer include computerized tomography, sample testing, magnetic resonance scanning, and endoscopic retrograde cholangiopancreatography, laparoscopy, magnetic resonance cholangiopancreatography.
Nakahara pointed out: "Most pancreatic diseases, including pancreatic tumors, often have no symptoms in the early stages, and it is difficult to detect them at that stage. Once diagnosed, they are often in the middle and advanced stages."
Treatment Methods
Nakahara further stated that, like most other cancers, pancreatic cancer is treated with surgery as the first choice. Depending on the location of it, the approach of resection also varies. If it occurs on the right side, a pancreatoduodenectomy is performed to remove one-third of the pancreas, bile duct, gallbladder, and duodenum. If it occurs on the left side, half of the pancreas and spleen are removed. Regardless of the type of surgery, lymph node dissection will be performed at the same time.
In addition, the appropriate treatment method will be decided according to various factors such as the patient's age, health status, and tumor volume.
According to Nakahara, treatment methods include the following:
1. Pancreaticoduodenectomy: suitable for early pancreatic front tumors and is currently the only surgery that can cure pancreatic cancer.
2. Pancreaticoduodenectomy with pylorus preservation: suitable for early pancreatic frontal tumors, and the pylorus in the stomach is reserved so that food can enter the duodenum normally.
3. Total pancreatectomy is a major operation: suitable for patients whose cancer cells have covered the entire pancreas. Not only the entire pancreas is removed, but also the patient's gallbladder, duodenum, and pylorus at the lower end of the stomach, part of the bile duct, and surrounding lymph nodes are removed. However, insulin and enzyme replacement products need to be used for life.
4. Chemotherapy, electrotherapy, and targeted drugs: These methods do not cure tumors, are harmful to the body, and prone to tolerance of varying degrees.
Nakahara said: "Because there are many important nerves and blood vessels around the pancreas, extensive resection is required. Advanced pancreatic cancer is not suitable for surgery. There are also many patients with pancreatic cancer who have lost their opportunity for surgical treatment."
Healthy Daily Habits for Prevention
Pancreatic cancer is difficult to treat, and active prevention is important. Nakahara suggested that better prevention can be achieved through the following six areas:
1. Quit smoking: About 25 percent of pancreatic cancers are thought to be caused by cigarette smoking. Nicotine in cigarettes affects the secretion of the pancreas. Smoking can promote the carcinogen N-nitrite to enter the bile duct, and then reflux into the pancreatic duct, thereby inducing pancreatic cancer.
2. Balanced diet: Adopt a light, digestible, low-fat diet. Eat more cereals, beans, fish, and shrimp, vegetables such as green vegetables, cabbage, radishes, and broccoli, and fruits such as figs, kiwis, grapes, and so on.
3. Outdoor aerobic exercise: Engage in regular exercise such as walking, cycling, and swimming. An appropriate amount of exercise can mobilize the body's vitality, enhance the body's immunity, and exercise the muscles and bones, which is of great benefit to maintaining the functions of organs and tissues, and also plays an anti-cancer role.
In July 2022, a research team involving researchers from the New York University School of Medicine published a research paper in the international oncology journal Cancer Cell. The researchers found that in a mouse model of pancreatic ductal adenocarcinoma (PDA), aerobic exercise slowed PDA tumor growth by modulating systemic and intratumoral immunity.
Exercise promotes immune mobilization and accumulation of tumor-infiltrating IL15Rα+ CD8 T cells. Studies have shown that exercise is beneficial in fighting tumors and prolonging survival.
4. Get regular physical check-ups at medical institutions. Regular physical examination and screening can improve the detection rate of early pancreatic cancer—early detection plus early treatment can decrease the further development of cancer.
5. Self-protection in the working environment: Workers who are exposed to chemicals for a long time must wear masks and gloves.
6. Develop a healthy mood: Stress can lead to physical fatigue, decreased immune function, endocrine disorders, and metabolic disorders in the body. Over time, stress will lead to physical decline, and the body becomes more vulnerable to bacteria and viruses.