3 Reasons Chinese Companies Should Be Excluded From ESG
The exposure of environmental, social, and governance (ESG) investors to Russia has already proved something of an (expensive) embarrassment. In hindsight, ESG investors should have held Russia to the same standard as its companies, but it's not too late to apply that lesson to other countries.While Russia had a modest allocation in emerging-market ESG funds, China does not. Chinese companies at the end of last year had a weighted average allocation of 28 percent in U.S.-based emerging-market ESG stock mutual funds and exchange-traded funds, according to Morningstar. And China is no less concerning than Russia. For all practical purposes, if any investment involves a stake in a company that is a major source of pollution, utilizes forced labor in its supply chain or enables human rights abuses in any way, and does not follow generally accepted accounting principles or cannot have its financial records transparently audited, it must not be considered an ESG investment. By that standard, most Chinese companies would fail ESG criteria on all three fronts: Environmental, Social, and Governance. This is the inconvenient truth of the inconvenient truth. Environmental A resident clears dead fish from the Fuhe River in Wuhan, in central China's Hubei Province on Sept. 3, 2013, after large numbers of fish died of severely high levels of ammonia. Recent official reports say that China's river and underground water supplies are severely polluted. (STR/AFP/Getty Images) On the environmental front, China is the biggest polluter on the planet. The One Belt One Road Initiative rapes the environment across Asia and Africa, including in wildlife and fisheries. Another example is solar power, where, unfortunately, China has cornered the market. Approximately 80 percent of the world's solar panels are made in the coal-rich Xinjiang region of China, where the ruling Chinese Communist Party (CCP) is engaged in genocide against the Uyghur people. Manufacturing solar cells is an energy and labor-intensive process, so it's no surprise that Xinjiang also hosts the world's two biggest coal-fired power plants. Social Many Chinese companies would also fail the social criteria of ESG, given their involvement in ongoing human rights abuses such as slave labor, and even genocide. As Under Secretary of State, I wrote three letters to CEOs, the governing boards of American universities, and civil society partners, on this tragedy, and their responsibility for ensuring their organizations were not unwittingly supporting it with their investments or supply chains. Read MoreUS Capital Is the Lifeline of the Chinese Communist Party: Roger Robinson Interview The blunt reality is that the average American investor is unknowingly financing the CCP's human rights abuses, surveillance state, and their military-civil fusion because the CCP has infiltrated American capital markets through the back door. They've managed to get around the financial transparency laws that American and other companies must follow in order to enjoy the same access, and are often buried in various index bonds that are then incorporated into hundreds of products, ETFs, and mutual funds. This includes many companies and funds that currently "meet" ESG standards. Governance Likewise, Chinese companies cannot qualify for the governance criteria of ESG. Chinese companies aren't transparent, they cannot be audited, they do not abide by consistent and reputable accounting standards, they are consistently corrupt, bribed, subsidized, and maintain flaky books at best. Chinese companies like DiDi and Luckin Coffee are cautionary tales to the American investor. Both had IPOs on American exchanges, and almost collapsed after actions taken by the Chinese government after obtaining billions from American investors. If they can do that with firms listed on American exchanges, imagine what happens in China itself! "By a strike of a pen, a bureaucrat in Beijing can wipe out an entire sector," said ESG pioneer and founder of the advisory firm Blended Capital Group, Paul Clements-Hunt. "If you don't factor in autocracy and a malevolent government, then you have failed in your ESG assessment." Conclusion At my last press conference as Under Secretary of State on January 14, 2021, I relayed a strong message to the public: Most Americans have no idea that their own money—held in pension funds, 401ks, and brokerage accounts—is financing Chinese companies that support the People's Republic of China's (PRC's) military, security, and intelligence apparatus, as well as human rights abuses on an epic scale, such as those in Xinjiang … [Your] fund manager should notify you if your investments are contributing to the Chinese Party's military buildup, the surveillance state, and human rights abuses … Ask them if you are exposed. If you are exposed, ask them the name of the companies, the amount and when you will be divested. Then ask them why they do not directly and clearly disclos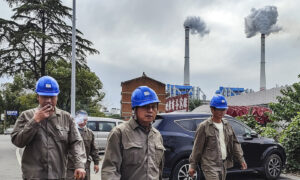 The exposure of environmental, social, and governance (ESG) investors to Russia has already proved something of an (expensive) embarrassment. In hindsight, ESG investors should have held Russia to the same standard as its companies, but it's not too late to apply that lesson to other countries.
While Russia had a modest allocation in emerging-market ESG funds, China does not. Chinese companies at the end of last year had a weighted average allocation of 28 percent in U.S.-based emerging-market ESG stock mutual funds and exchange-traded funds, according to Morningstar. And China is no less concerning than Russia.
For all practical purposes, if any investment involves a stake in a company that is a major source of pollution, utilizes forced labor in its supply chain or enables human rights abuses in any way, and does not follow generally accepted accounting principles or cannot have its financial records transparently audited, it must not be considered an ESG investment.
By that standard, most Chinese companies would fail ESG criteria on all three fronts: Environmental, Social, and Governance. This is the inconvenient truth of the inconvenient truth.
Environmental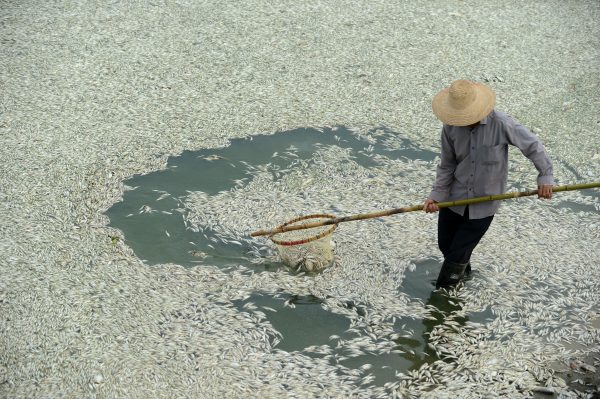 On the environmental front, China is the biggest polluter on the planet. The One Belt One Road Initiative rapes the environment across Asia and Africa, including in wildlife and fisheries.
Another example is solar power, where, unfortunately, China has cornered the market. Approximately 80 percent of the world's solar panels are made in the coal-rich Xinjiang region of China, where the ruling Chinese Communist Party (CCP) is engaged in genocide against the Uyghur people. Manufacturing solar cells is an energy and labor-intensive process, so it's no surprise that Xinjiang also hosts the world's two biggest coal-fired power plants.
Social
Many Chinese companies would also fail the social criteria of ESG, given their involvement in ongoing human rights abuses such as slave labor, and even genocide.
As Under Secretary of State, I wrote three letters to CEOs, the governing boards of American universities, and civil society partners, on this tragedy, and their responsibility for ensuring their organizations were not unwittingly supporting it with their investments or supply chains.
Read More
US Capital Is the Lifeline of the Chinese Communist Party: Roger Robinson Interview
The blunt reality is that the average American investor is unknowingly financing the CCP's human rights abuses, surveillance state, and their military-civil fusion because the CCP has infiltrated American capital markets through the back door. They've managed to get around the financial transparency laws that American and other companies must follow in order to enjoy the same access, and are often buried in various index bonds that are then incorporated into hundreds of products, ETFs, and mutual funds.
This includes many companies and funds that currently "meet" ESG standards.
Governance
Likewise, Chinese companies cannot qualify for the governance criteria of ESG.
Chinese companies aren't transparent, they cannot be audited, they do not abide by consistent and reputable accounting standards, they are consistently corrupt, bribed, subsidized, and maintain flaky books at best.
Chinese companies like DiDi and Luckin Coffee are cautionary tales to the American investor. Both had IPOs on American exchanges, and almost collapsed after actions taken by the Chinese government after obtaining billions from American investors. If they can do that with firms listed on American exchanges, imagine what happens in China itself!
"By a strike of a pen, a bureaucrat in Beijing can wipe out an entire sector," said ESG pioneer and founder of the advisory firm Blended Capital Group, Paul Clements-Hunt. "If you don't factor in autocracy and a malevolent government, then you have failed in your ESG assessment."
Conclusion
At my last press conference as Under Secretary of State on January 14, 2021, I relayed a strong message to the public:
Most Americans have no idea that their own money—held in pension funds, 401ks, and brokerage accounts—is financing Chinese companies that support the People's Republic of China's (PRC's) military, security, and intelligence apparatus, as well as human rights abuses on an epic scale, such as those in Xinjiang … [Your] fund manager should notify you if your investments are contributing to the Chinese Party's military buildup, the surveillance state, and human rights abuses … Ask them if you are exposed. If you are exposed, ask them the name of the companies, the amount and when you will be divested. Then ask them why they do not directly and clearly disclose to you. If [you] do not get a satisfactory answer, best to find a new fund manager.
Not only the American investor, but investors around the world with stakes in China, need to realize they are under the unpredictable thumb of the CCP. That includes many who believe ESG protects them. It doesn't.
Views expressed in this article are the opinions of the author and do not necessarily reflect the views of The Epoch Times.