19 Senior Experts of China's Top Academic Bodies Died in December
In December, 19 experts of China's top academies, the Chinese Academy of Sciences (CAS) and the Chinese Academy of Engineering (CAE), died of unspecified "illness," a statistic that is six times higher than the average number of deaths in the past years.Official reports avoid mentioning the cause of these deaths, in what appears to be an attempt to cover up deaths  caused by COVID-19. But Airfinity, a UK-based Health Data Agency, updated data on Dec. 30, saying that roughly 11,000 people in China are dying every day from COVID, bringing the total number of deaths from the disease to 110,000 in December. According to obituaries published by China's official media, in the 12 days from Dec.15 to Dec.26, 13 members of CAE passed away due to "illness." They are fiber optic communication expert Zhao Zisen (91), environmental engineering and environmental water quality expert Tang Hongxiao (91), rare earth metal smelting and separation expert Zhang Guocheng (91), laser technology expert Zhao Yijun (92),  inorganic non-metallic materials expert Gu Zhenan (86), civil engineering and structural mechanics expert Long Yuqiu (96), ecologists and foresters Li Wenhua (90), wildlife scientist Ma Jianzhang (86), pediatric surgery specialist Zhang Jinzhe (102), thermal impeller machinery expert Wang Zhongqi (90), architect and professor at Tsinghua University Guan Zhaoye (93), welding specialist for aerospace manufacturing engineering Guan Qiao (87), and petroleum engineering expert Li Qingzhong (92). A total of six CAS members passed away on Dec. 6, 23, and 25, including Lu Qiang (86), a Chinese expert in automatic control and dynamics of electrical systems and professor at Tsinghua University; Zhang Youshang (97), a Chinese biochemist and molecular biologist; Jiang Hualiang (57), a former director of the Shanghai Institute of Pharmaceutical Sciences; Wu Chengkang (93), a high-temperature gas dynamist; Tong Tanjun (88), a medical scientist; and Huang Kezhi (95), a physicist and a professor at Tsinghua University. Most of the deceased were CCP members, and some were from the minority parties, such as the Democratic League and the Jiu San Society, which were recognized as existing because they explicitly supported the CCP and recognized its leadership. Zhang Yaping, Vice Prersident of the Chinese Academy of Sciences speaks at an event announcing details of international access to lunar samples collected by China's Chang'e-5 moon probe, in Beijing on January 18, 2021. (Greg Baker/AFP via Getty Images) Political Factors Introduced to the Selection of Academicians In 2022, at least 53 members of the CAS and CAE passed away according to incomplete statistics. CAS and CAE, known as the Two Academies, accumulate scientists and experts that can serve the Chinese Communist Party (CCP) and enjoy the privilege of lifetime membership. The selection system for academics inevitably reflects political factors. Xie Yong, deputy editor-in-chief of Huanghe magazine in north China's Shanxi Province, published an article in Modern China Study, an international journal, in 2022 discussing the differences between academician systems under CCP rule and under the Republic of China. In 1948, before the CCP took power, the Republic of China's way to select members of the Academia Sinica, the current national academy, was based on the sole principle of academic achievement. Academicians were nominated by major universities, research institutions, professional societies, and respected celebrities of the academic community. Hence, the candidates were all first-class scholars at that time. Even Guo Moruo and Ma Yinchu, who were both pro-Communist in their political stance, were also elected as academicians, Xie said. In contrast, CAS selecting methods in 1955, by then controlled by the CCP, included political considerations to the selection criteria. For academicians of Social Sciences, candidates were required to uphold socialism and the Communist Party. At that time, all former members of the Academia Sinica who had not left the mainland in 1949, the year the CCP seized power, basically became members of CAS. However, Hu Xianfu, a famous biologist at that time, was taken off the list because the CCP authorities thought that his academic views were anti-Soviet. Hu then suffered physically and mentally during the Cultural Revolution, and finally passed away in 1968 at the age of 75 in a 10-square-meter (about 108 square feet) room. During the Cultural Revolution, many academicians were branded as reactionary academic authorities and were severely criticized and even persecuted to death. Other scholars and experts have not escaped various political campaigns and purges by the CCP. After the anti-rightist movement and the Great Leap Forward, 11 academicians were ranked as rightists and stripped of their titles as academic members. Anne Zhang is a writer for The Epoch Times with a focus on China-related t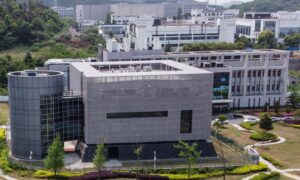 In December, 19 experts of China's top academies, the Chinese Academy of Sciences (CAS) and the Chinese Academy of Engineering (CAE), died of unspecified "illness," a statistic that is six times higher than the average number of deaths in the past years.
Official reports avoid mentioning the cause of these deaths, in what appears to be an attempt to cover up deaths caused by COVID-19.
But Airfinity, a UK-based Health Data Agency, updated data on Dec. 30, saying that roughly 11,000 people in China are dying every day from COVID, bringing the total number of deaths from the disease to 110,000 in December.
According to obituaries published by China's official media, in the 12 days from Dec.15 to Dec.26, 13 members of CAE passed away due to "illness." They are fiber optic communication expert Zhao Zisen (91), environmental engineering and environmental water quality expert Tang Hongxiao (91), rare earth metal smelting and separation expert Zhang Guocheng (91), laser technology expert Zhao Yijun (92), inorganic non-metallic materials expert Gu Zhenan (86), civil engineering and structural mechanics expert Long Yuqiu (96), ecologists and foresters Li Wenhua (90), wildlife scientist Ma Jianzhang (86), pediatric surgery specialist Zhang Jinzhe (102), thermal impeller machinery expert Wang Zhongqi (90), architect and professor at Tsinghua University Guan Zhaoye (93), welding specialist for aerospace manufacturing engineering Guan Qiao (87), and petroleum engineering expert Li Qingzhong (92).
A total of six CAS members passed away on Dec. 6, 23, and 25, including Lu Qiang (86), a Chinese expert in automatic control and dynamics of electrical systems and professor at Tsinghua University; Zhang Youshang (97), a Chinese biochemist and molecular biologist; Jiang Hualiang (57), a former director of the Shanghai Institute of Pharmaceutical Sciences; Wu Chengkang (93), a high-temperature gas dynamist; Tong Tanjun (88), a medical scientist; and Huang Kezhi (95), a physicist and a professor at Tsinghua University.
Most of the deceased were CCP members, and some were from the minority parties, such as the Democratic League and the Jiu San Society, which were recognized as existing because they explicitly supported the CCP and recognized its leadership.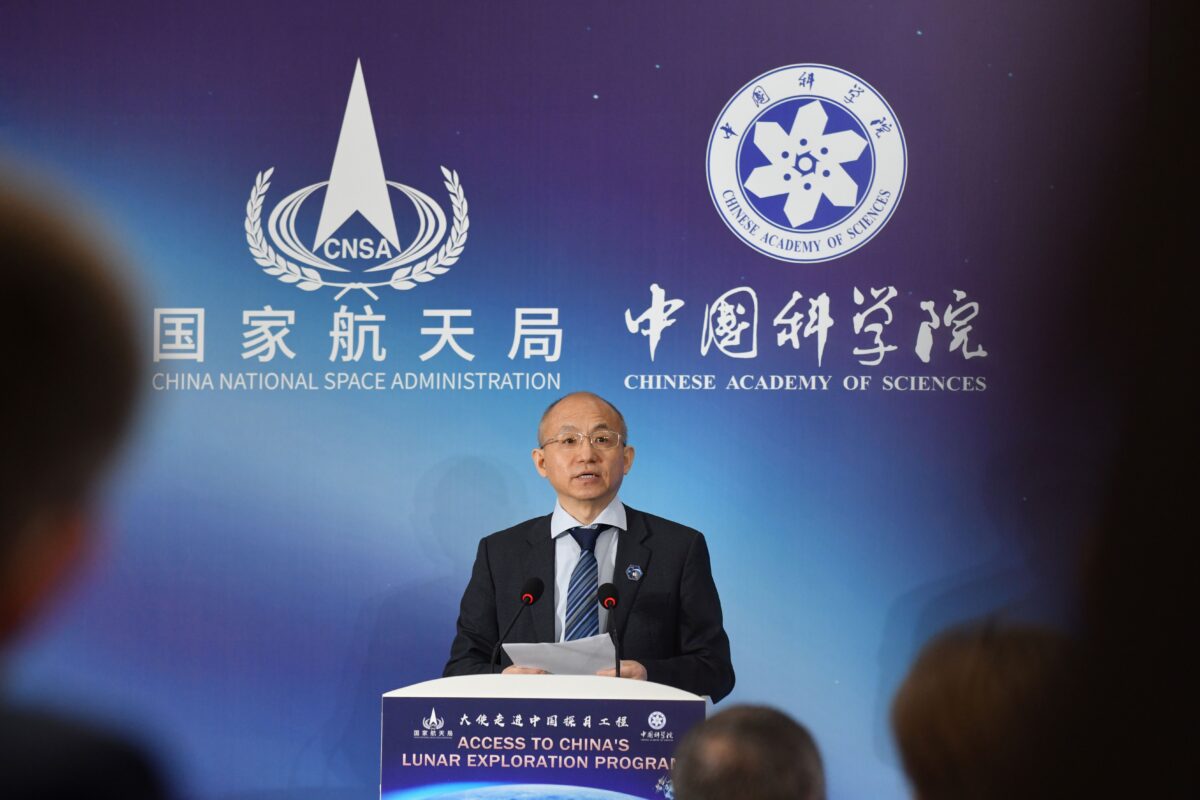 Political Factors Introduced to the Selection of Academicians
In 2022, at least 53 members of the CAS and CAE passed away according to incomplete statistics.
CAS and CAE, known as the Two Academies, accumulate scientists and experts that can serve the Chinese Communist Party (CCP) and enjoy the privilege of lifetime membership. The selection system for academics inevitably reflects political factors.
Xie Yong, deputy editor-in-chief of Huanghe magazine in north China's Shanxi Province, published an article in Modern China Study, an international journal, in 2022 discussing the differences between academician systems under CCP rule and under the Republic of China.
In 1948, before the CCP took power, the Republic of China's way to select members of the Academia Sinica, the current national academy, was based on the sole principle of academic achievement.
Academicians were nominated by major universities, research institutions, professional societies, and respected celebrities of the academic community. Hence, the candidates were all first-class scholars at that time. Even Guo Moruo and Ma Yinchu, who were both pro-Communist in their political stance, were also elected as academicians, Xie said.
In contrast, CAS selecting methods in 1955, by then controlled by the CCP, included political considerations to the selection criteria. For academicians of Social Sciences, candidates were required to uphold socialism and the Communist Party.
At that time, all former members of the Academia Sinica who had not left the mainland in 1949, the year the CCP seized power, basically became members of CAS.
However, Hu Xianfu, a famous biologist at that time, was taken off the list because the CCP authorities thought that his academic views were anti-Soviet.
Hu then suffered physically and mentally during the Cultural Revolution, and finally passed away in 1968 at the age of 75 in a 10-square-meter (about 108 square feet) room.
During the Cultural Revolution, many academicians were branded as reactionary academic authorities and were severely criticized and even persecuted to death.
Other scholars and experts have not escaped various political campaigns and purges by the CCP. After the anti-rightist movement and the Great Leap Forward, 11 academicians were ranked as rightists and stripped of their titles as academic members.